Appy to Help: Fresh Funding for NHS App
2 February 2023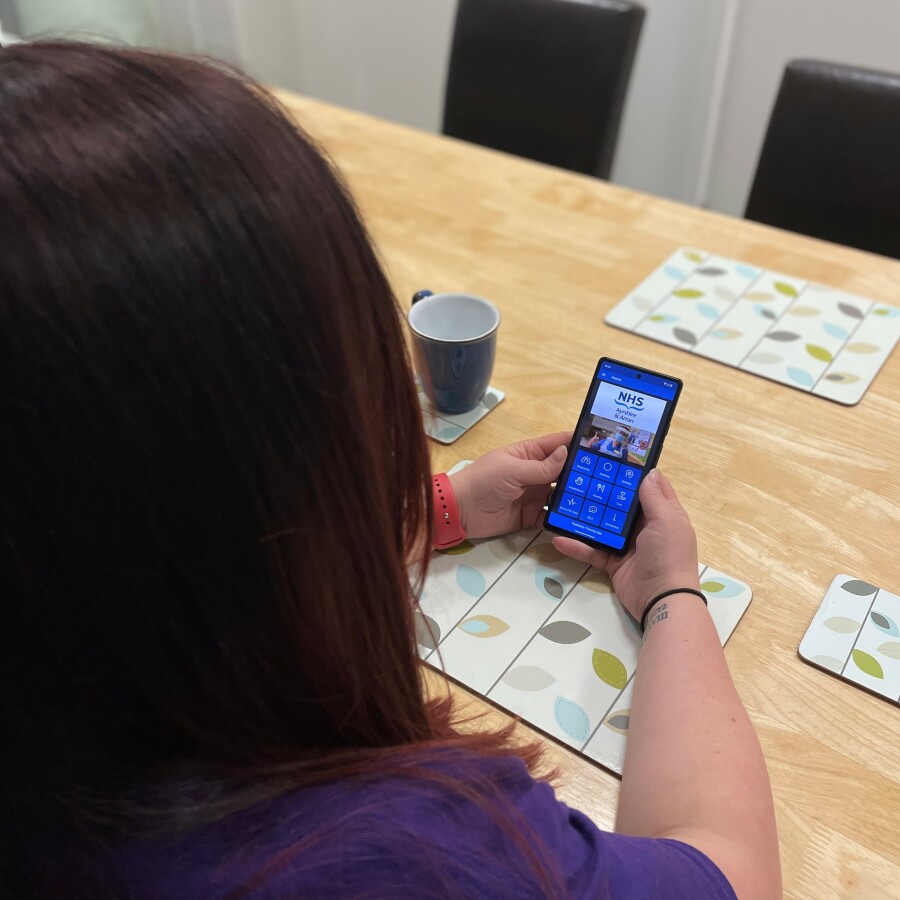 Crosshouse Children's Fund has committed further funding towards an app that provides training for parents, carers and professionals who look after children with complex needs.
The app, which is expected to save NHS Ayrshire & Arran over £140,000 per year, allows carers to access dozens of valuable videos and other resources on topics such as epilepsy, diabetes, respiratory conditions and anaphylaxis.
The instant access provides reassurance for parents learning how to care for a child with complex conditions, while staff in settings such as schools and nurseries across Ayrshire can view the information at times that fit their schedule.
The Paediatric Training App was created thanks to funding from Crosshouse Children's Fund in 2020 during Covid-19 restrictions, and has now been extended for another two years.
Aileen Crichton, Advanced Paediatric Nurse Practitioner, said: "We can monitor and look at what is accessed on the app. We can see that items have hundreds of hits, and we are getting good feedback from schools and nurseries.
"The app means they can access training when it suits them. The success of the app was the biggest motivation and that's what encouraged us to seek this funding from Crosshouse Children's Fund.

Aileen Crichton, Advanced Paediatric Nurse Practitioner
"We put it in place mainly for education as we couldn't keep up with growing demand for face-to-face training. We also found it difficult to commit to the specific times that schools and other organisations requested.
"On top of that, during Covid, children with complex needs were still accessing school but we couldn't go in to train staff. Having this app was such a relief during those times and that was a factor in us looking for the funding as well."
John O'Donnell, Residential Childcare Manager at Aberlour, added: "We were introduced to the app specifically around feeding and respiratory. Some of the information contained in the app supplemented training delivered here at Aberlour and some of it provided support to staff where no specific or deliverable training was available, given the restrictions of the last few years.
"All feedback from staff has been that the step-by-step guides and videos were easy to follow, informative and helped in the practical application of our responsibilities to the young people we support. The training available on the app is now mandatory for new employees and we hope Ayrshire and Arran continue to develop the resources on it."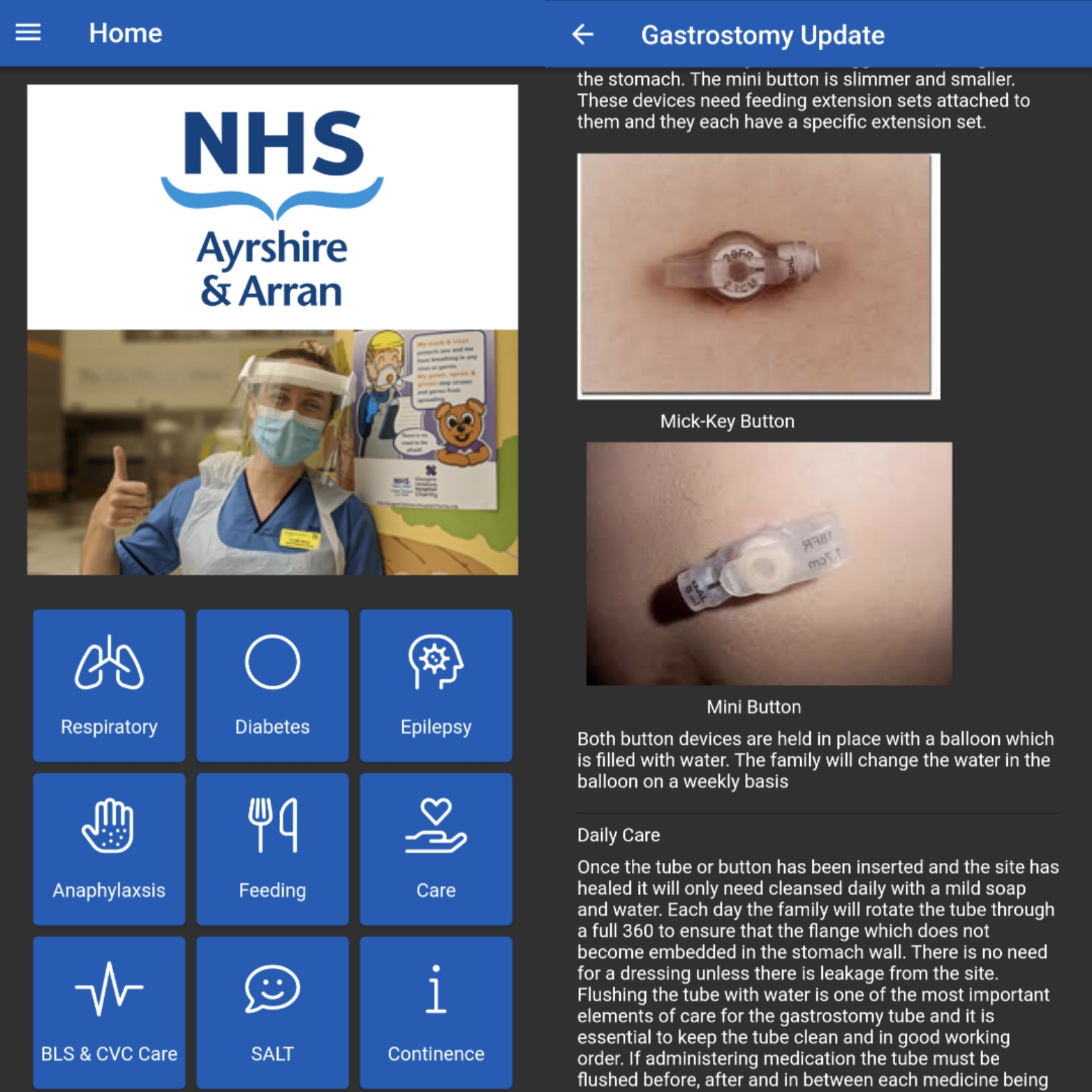 As well as the app's functionality, extending it for two years will save NHS Ayrshire & Arran an estimated £285,000 in salary costs — which can now be used for new equipment, projects or staffing needs.
Aileen is also encouraging parents and carers to download the app should they ever need a refresher on their child's needs.
"Families can use it and we have been encouraging them to download the app. We didn't particularly develop the app with families in mind, but I've increasingly been saying to families after we've done some training that it's there as a back-up, a little comfort to fall back on. We all forget things – it's always good to check."
To get the Paediatrics Training App, download 'NHS Ayrshire & Arran' from the App Store or Google Play, then select 'A&A – Paediatric Training' from the list