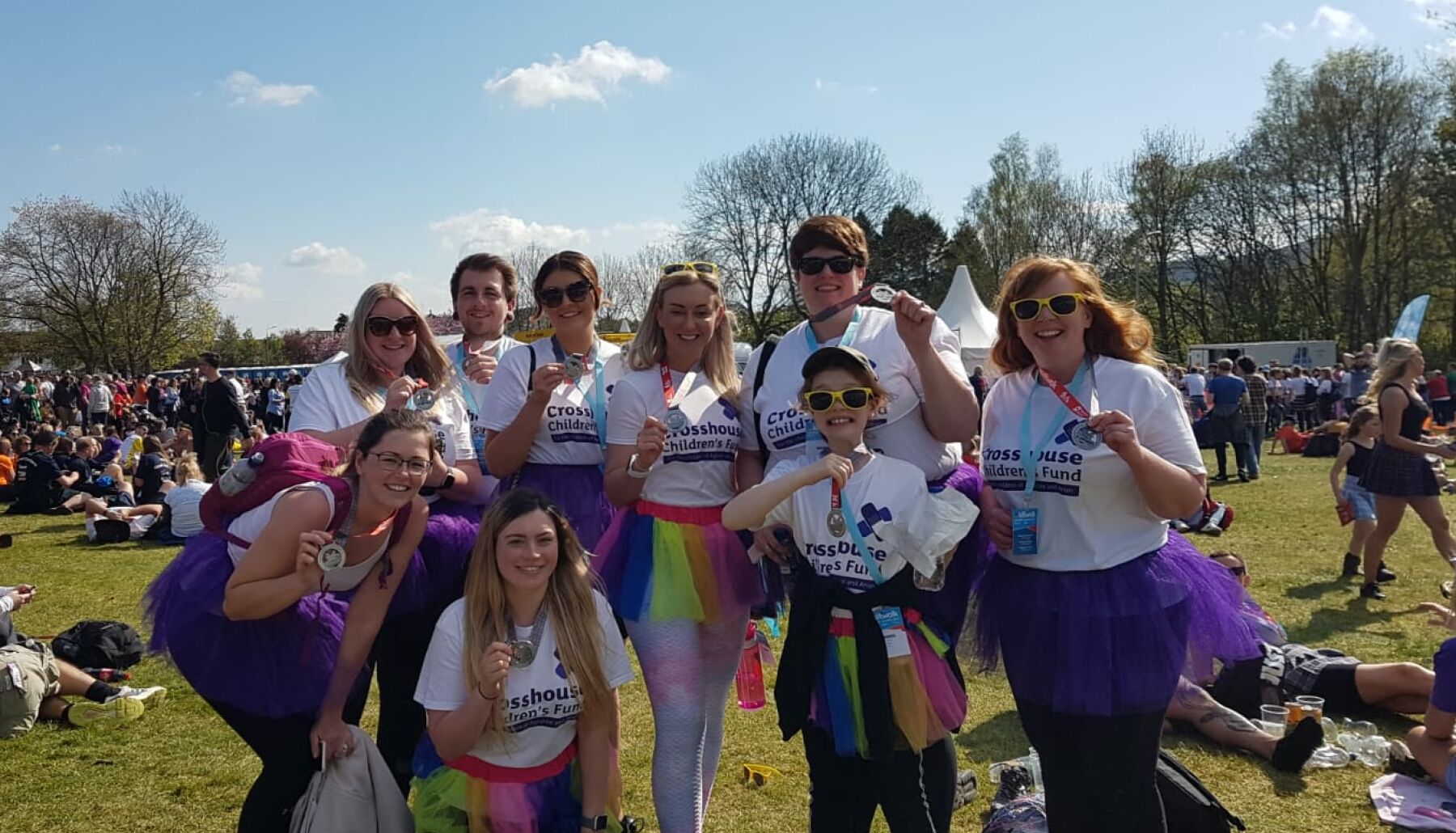 Time to look out the tartan as sign ups are now OPEN for the 2023 Glasgow Kiltwalk!
Take on the Mighty Stride, the Big Stroll or the Wee Wander on April 30th and raise money for patients and families across Ayrshire.
General entry fees have been reduced to just £20 for the 23-mile Stride and 14-mile Stroll, while it's just £12.50 for adults and £6.50 for children for the three-mile Wander.
That's not all though, as anyone walking for Crosshouse Children's Fund can use our special 50% off codes to sign up - that's just a tenner for adults and even less for the little ones!
Whether you're a seasoned Kiltwalker, a total newcomer, or even someone who has walked for us before in another city, it's never been cheaper to take the tartan to the place we call home - and represent Crosshouse Children's Fund in Scotland's largest mass participation walking event.
If you're not interested in the discount then click here to sign up directly through Kiltwalk's JustGiving page. Otherwise, follow the link below, pop in your details and we'll be in touch!
Grab your discount code