Rainbow House Open Day
11 November 2022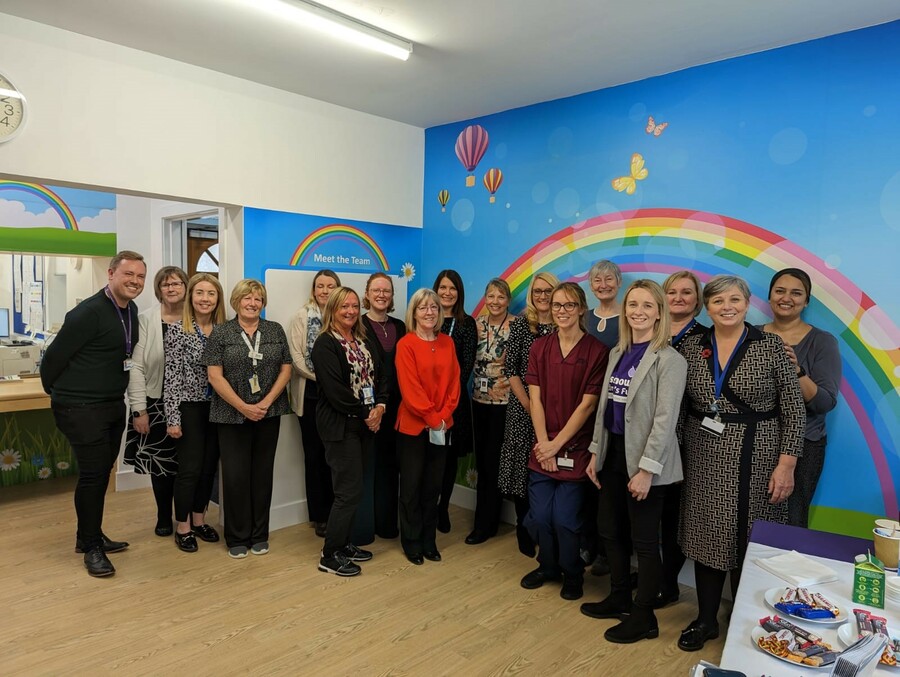 The recently enhanced Rainbow House was officially opened by NHS Ayrshire and Arran Chief Executive Claire Burden this month.
Staff from Rainbow House recently welcomed members of NHS senior management to show them the new enhancements and to talk about the impact these have had on the patients they care for.
Rainbow House is an assessment, diagnosis and treatment centre located at Ayrshire Central Hospital, for children and young people who require care relating to their development. ​
More than 3,500 children are cared for at Rainbow House each year by a variety of teams including Physiotherapists, Psychologists, Occupational Therapists, Speech & Language Therapists, Orthotics Teams and Nursing Teams​.
Before our enhancement project began, the environment felt very clinical, and didn't contribute to a positive hospital experience which reduces worry and anxiety in children and their families.

Now, thanks to our generous supporters, Rainbow House has been completely transformed to create a more calming and relaxing environment for young patients and their families: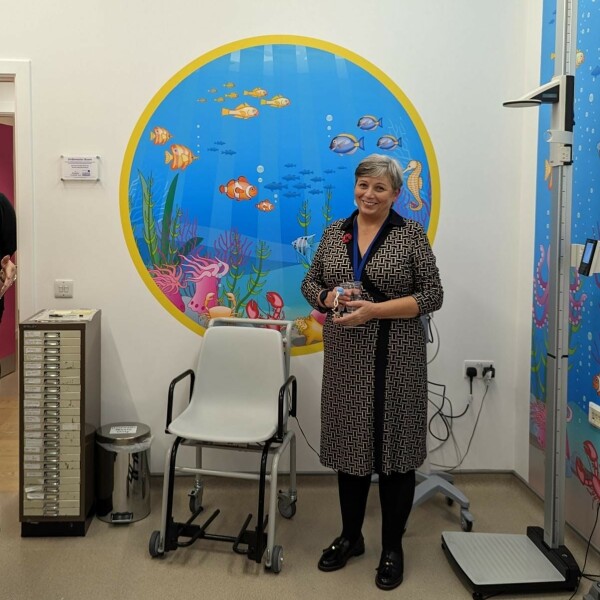 Elaine Harrison, Assistant General Manager welcomed everyone and spoke about the enhancements, thanking CCF and all NHS staff involved:
'The change in the way staff use the space and the way that they look after the families who come here, that's all be enabled by the change in the space and change in the enviornment. It really has been fantastic!'

Elaine Harrison, assistant general manager
Advanced Paediatric Nurse Practitioner Aileen Crichton helped provide a tour of the facility for senior staff and Claire Burden, the Chief Executive for NHS Ayrshire & Arran, was invited to cut the ribbon to celebrate the official opening.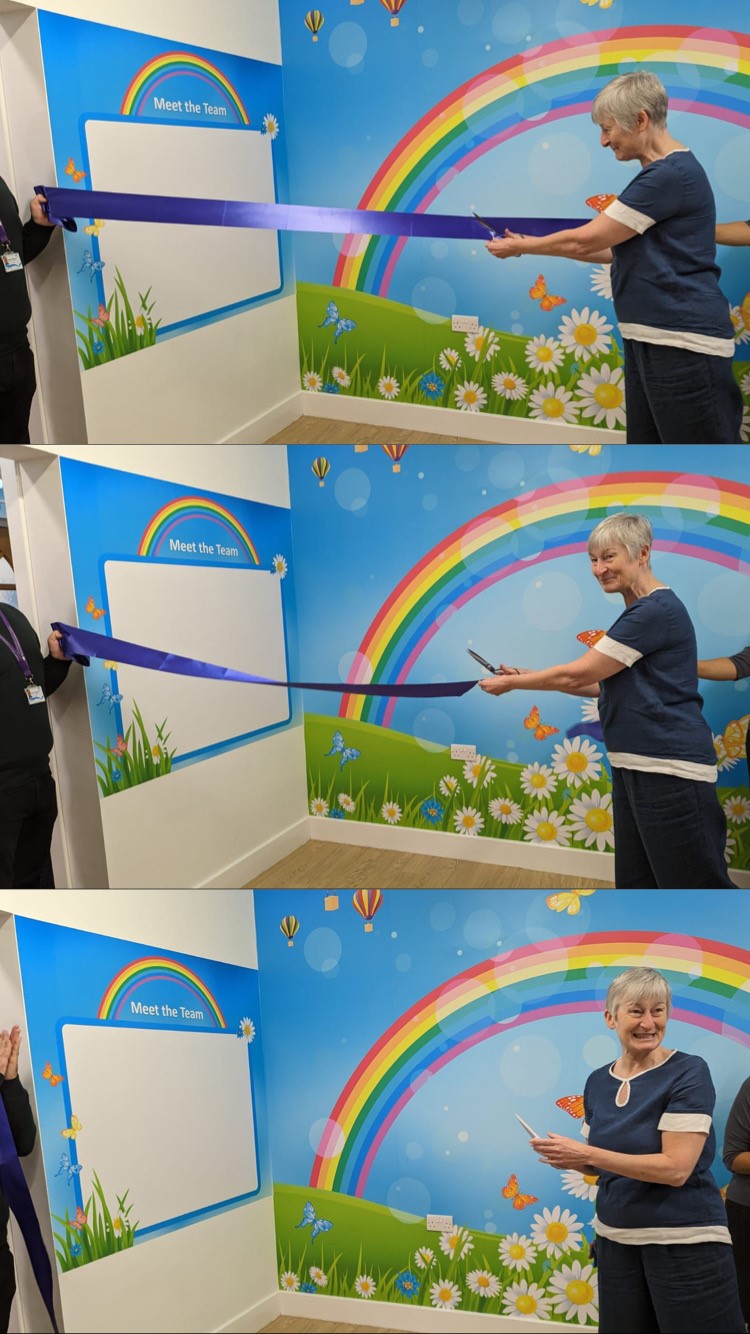 'The partnership have been able to create an environment that is genuinely welcoming and we cannot underestimate the impact of environment in encouraging people to use the health service as much as they need.'

Claire burden, Chief Executive for NHS Ayrshire & Arran
She continued: 'Community paediatrics is all about getting people in, getting them care plans, getting services wrapped around them so that they can have the best lives they're capable of having.'
'We now have a space that people feel is genuinely warm. You walk through the front door, and immediately there's a rainbow. You walk into the waiting room and you see more rainbows and animals. We've got a sea room, a space room, a jungle room - it is just extraordinary and it's been a long time since I've seen a clinical environment that is this colourful and calming.'
'The partnership have done an incredible job at creating a space that enables more positive hospital experiences for patients and their families.'
We would like to share our heartfelt thanks with our generous supporters and the following Trusts and Corporate Partners, for making this project possible:
Reo Stakis Charitable Foundation
Mr & Mrs William Donald's Memorial Trust
The Caldwell Foundation
Precision Tooling Services
Ardagh Glass
The Brownlie Charitable Trust
The B&Q Foundation