Warriors Tackle Sensory Garden Transformation
18 September 2019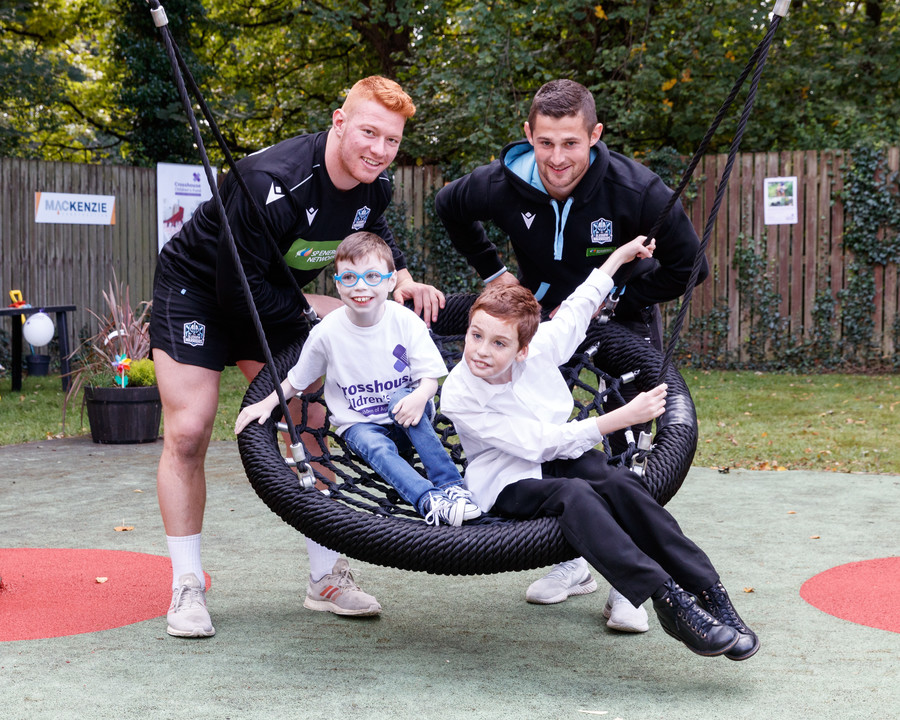 Glasgow Warriors have taken a trip down to Ayrshire to lend some muscle to the build of a brand new sensory garden for children at Ayrshire Central Hospital.
Backed by Crosshouse Children's Fund, the sensory garden at Rainbow House in Irvine has been brought to life by equipment donated by Glasgow Warriors' sponsor, Mackenzie Construction.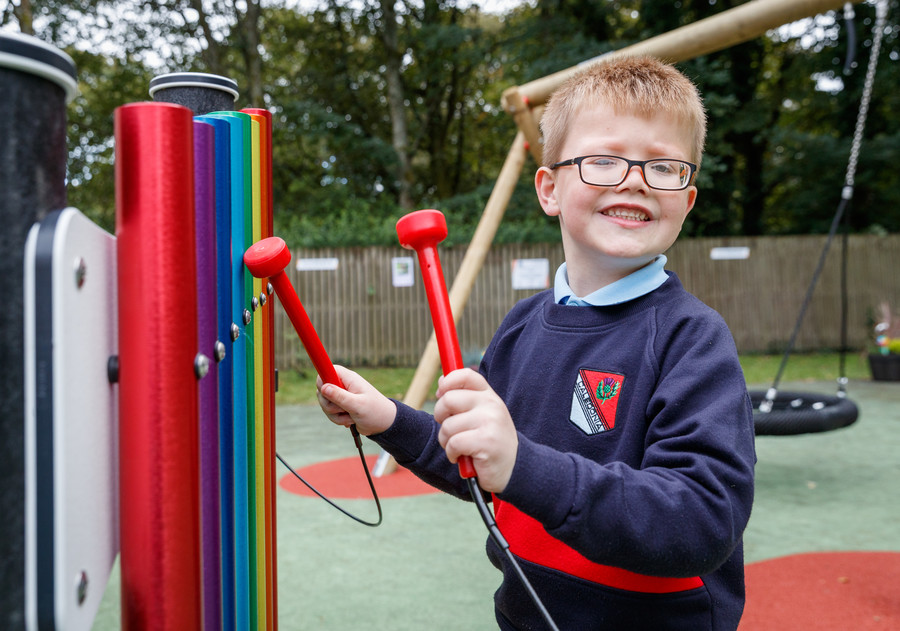 The generous donation covered the purchase and installation of all of the play equipment and garden furniture needed – including a log train, seating area, basket swing and plants. – at the centre, which provides community paediatric services.
Rainbow House is an assessment, diagnosis and treatment centre which gives support to children with developmental difficulties. The Community Paediatric Team at the centre comprising paediatricians, nurses, occupational therapists, physiotherapists and psychologists, help children overcome their challenges in an informal and friendly environment.
And to help with the installation, the construction firm also roped in 16 players from the Warriors to lend a hand before declaring the sensory garden officially open.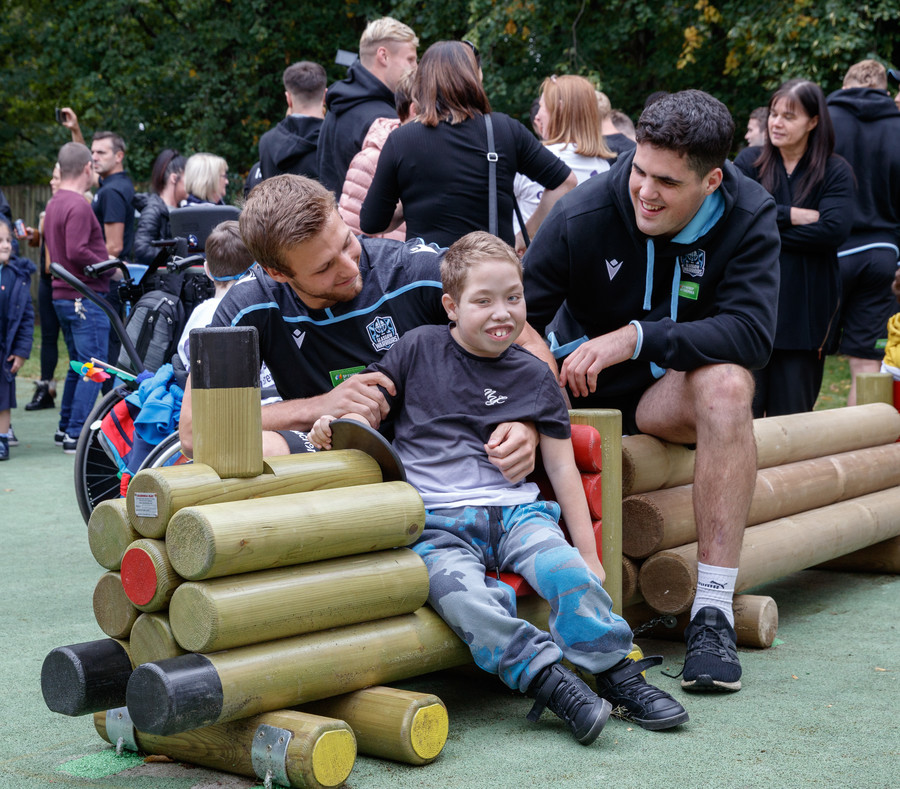 Crosshouse Children's Fund supports babies, children and families from across Ayrshire and Arran by providing enhanced equipment and support services that can help to alleviate the worries of a hospital visit.
Set up by Glasgow Children's Hospital Charity earlier this year, it raises vital cash for enhanced equipment, resources and services for the Paediatric, Community Paediatric, Maternity and Neonatal services at University Hospital Crosshouse and the Ayrshire Maternity Unit.
"This is a truly magnificent donation from Crosshouse Children's Fund and the equipment will be put to good use by all the families attending Rainbow House. The garden is looking fantastic and will make such a difference to the children and families; it is a safe and open space for children of all abilities to access, whether it be for fun, a bit of time out or part of an assessment. A special thank-you must also go to Mackenzie Construction for their hard work and generosity."

Jean Davies, Clinical Nurse Manager at Rainbow House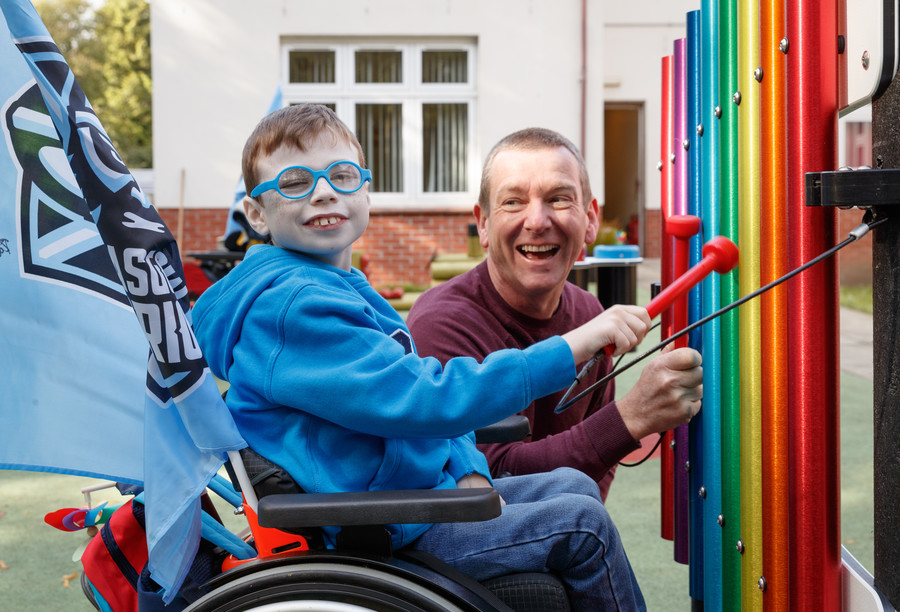 Shona Cardle, Chief Executive of Glasgow Children's Hospital Charity, added: "To see such a generous donation from Mackenzie Construction come to fruition in the shape of a fantastic sensory garden for the children using the local community paediatric services is just wonderful. And we're thrilled to have been given a helping hand to finish the build and open the enhanced facility by Glasgow Warriors. We cannot thank them all enough for their time and generosity."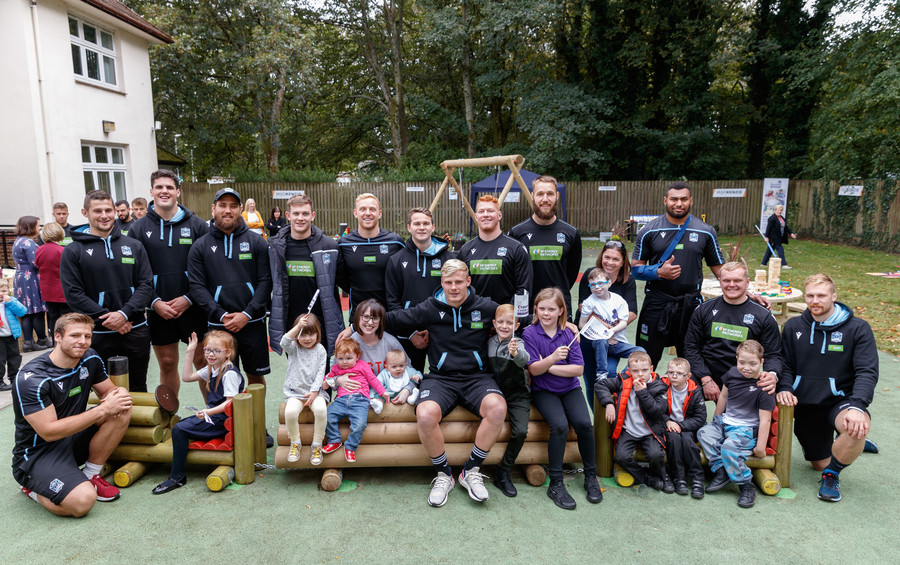 "We're proud to support Crosshouse Children's Fund with the enhancement of this brand new sensory garden, which we know will really benefit the children and young people who use Rainbow House on a regular basis. To see it finished and unveiled to some of the children is really heartwarming."

Andy Dalrymple, Managing Director at Mackenzie Construction