Team Kyle Help Fund New Sensory Equipment
29 September 2022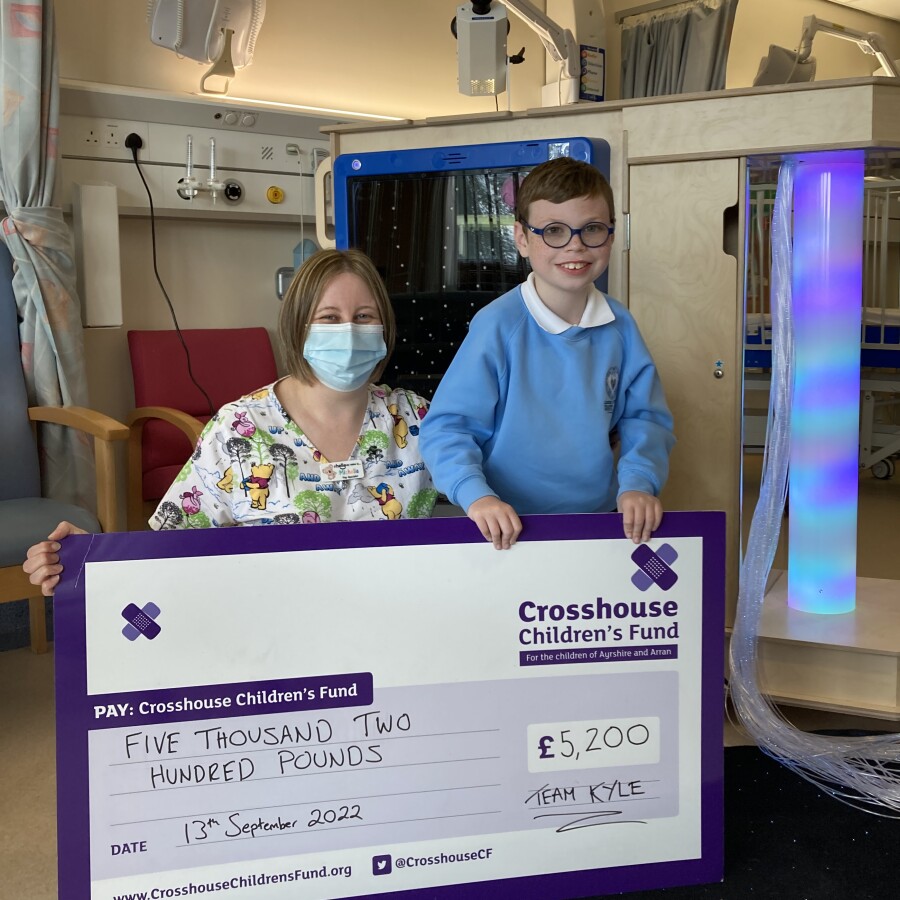 A huge thank you to Team Kyle who have raised a phenomenal £5200 for Crosshouse Children's Fund. This generous donation has helped fund an incredible new mobile sensory unit for young patients in Ayrshire.
Team Kyle
We spoke to Kyle's mum Kate about her son's hospital journey and how Team Kyle first started fundraising for us.
'Kyle has recently been diagnosed with a very rare genetic condition known as EEF1A2, of which there are only 100 registered cases worldwide.'
'Over the past few years, Kyle has spent a considerable amount of time as an inpatient at Crosshouse in Ward 1B because of his condition.'
'This was exceptionally difficult for Kyle and our whole family. There were times when he was very unwell and had it not been for the support from all of the staff based in the children's ward, I am not sure how we would have coped.'
'Kyle spent three Christmasses and four birthdays in a row on the ward. The staff could not have worked harder to make each and every one of these as special as they could. They really have become like family!'

KATE, kYLE'S MUM
'During all of these long stays, I decided that when Kyle was home and hopefully in a better state of health, we would give something back as a family.'
'That's when we decided to start a fundraising group named Team Kyle and to do everything we could to try and help and support other young patients in Ayrshire.'
'Whether we're selling cupcakes, organising raffles, or taking on the Kiltwalk, there are always so many friends, family and even people we don't know who offer their support.'
'Life is not easy for Kyle, but he really does get up every day with a smile on his face. He is very polite and even after medical procedures, he never fails to thank the nurses and doctors and always apologises to them for causing a fuss.'
'Kyle is truly the most amazing wee boy with the biggest, kindest heart and he takes such pleasure in his fundraising.'
Big Steps for Kyle
Since we last gave an update on Kyle's hospital journey, he has reached some very important milestones.
For a start, Kyle became a teenager!
Kyle turned thirteen in September and as part of the celebrations, Team Kyle held a bingo fundraiser night which helped raise a large amount of the £5200 total that helped fund the new sensory equipment.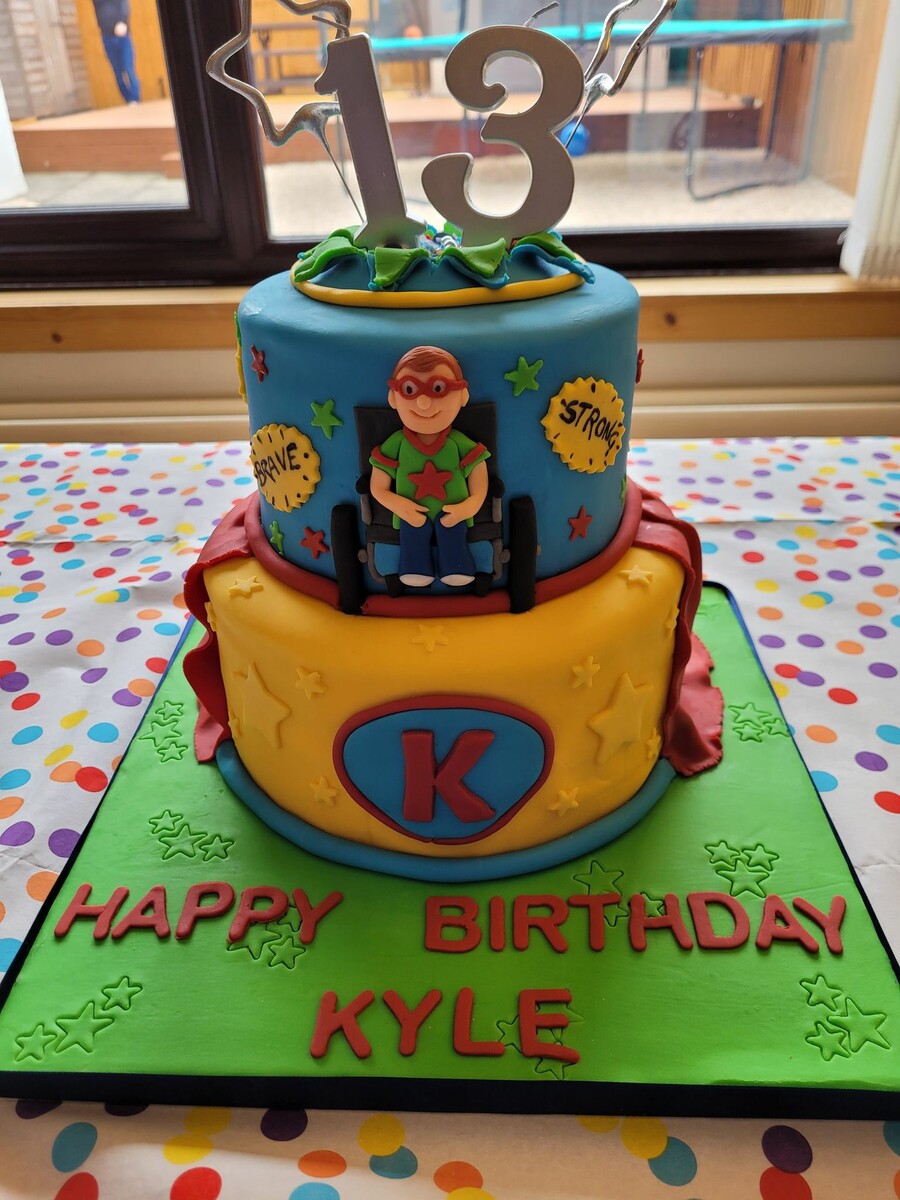 Since our last update on Kyle, he has also started a new school and is absolutely loving it. Kyle recently took part in Sports Day and has also been awarded a full-time one-to-one at school which will give him more tailored learning support.
Another major milestone in Kyle's life is that he has started walking for the first time.
For the first twelve years of his life, Kyle was unable to walk because of his genetic condition, but in recent months he has started getting up on to his feet and walking by himself.
'It's utterly amazing. I don't think that anyone would ever have imagined that Kyle would stand up and walk independently. And he has!'

Kate, Kyle's mum
'At prizegiving he insisted on walking across the stage himself to get his certificate - it was brilliant!'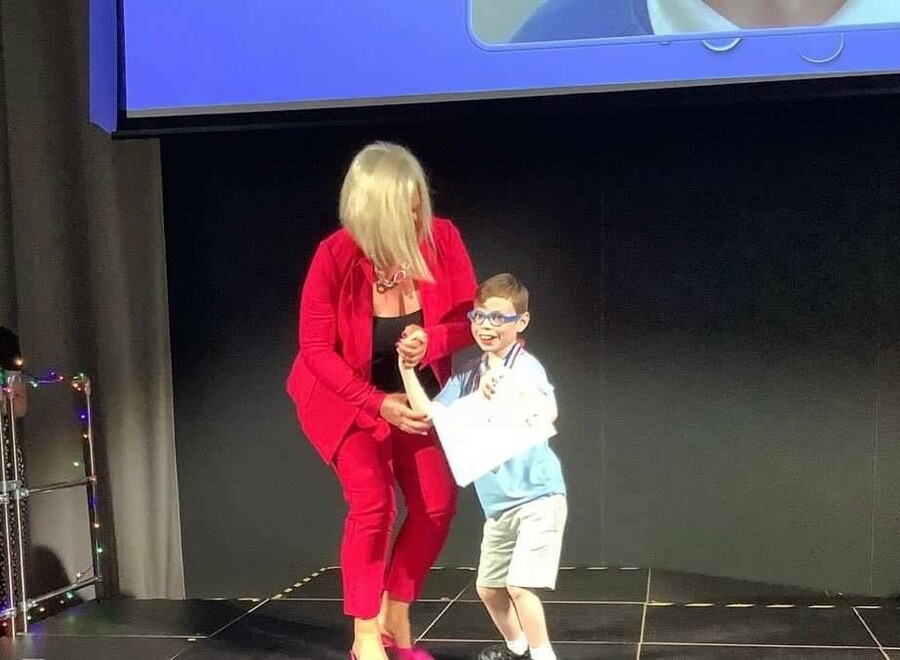 As well as walking independently at home and at school, Kyle also made big steps this month at his brother's wedding when he walked down the aisle as the ring bearer and cut shapes on the dance floor!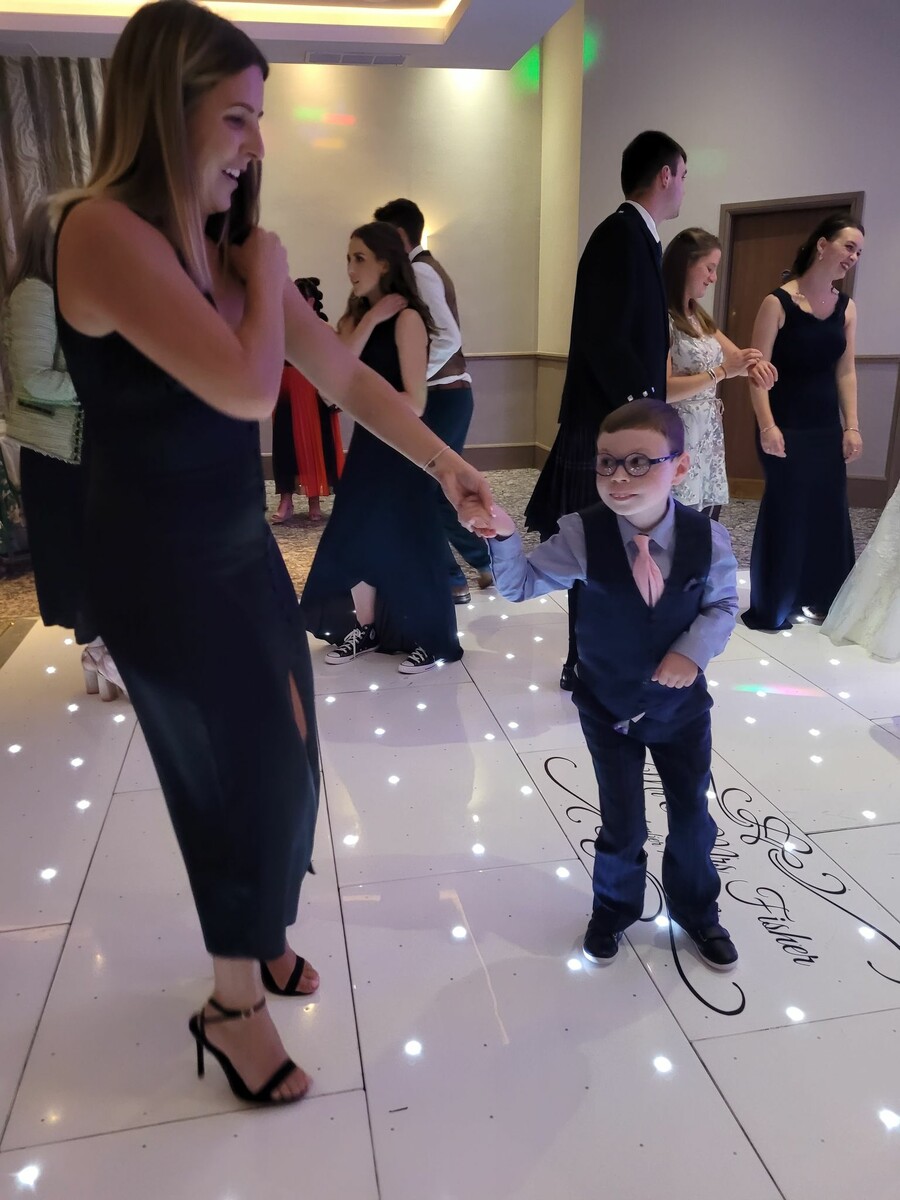 'Whatever challenges are set in front of our wee guy, he always picks himself up, brushes himself off and goes on to enjoy every day with a smile. He's the most beautifully natured, adorable wee boy and I can't tell you how proud Mark and I are to be his mum and dad.'

Kate, kyle's mum
Mobile Sensory Unit
Our new mobile sensory unit includes features like a projector, fibre optic lights and a play mat and is designed to provide calm, focus, and comfort to children, particularly those with sensory processing problems.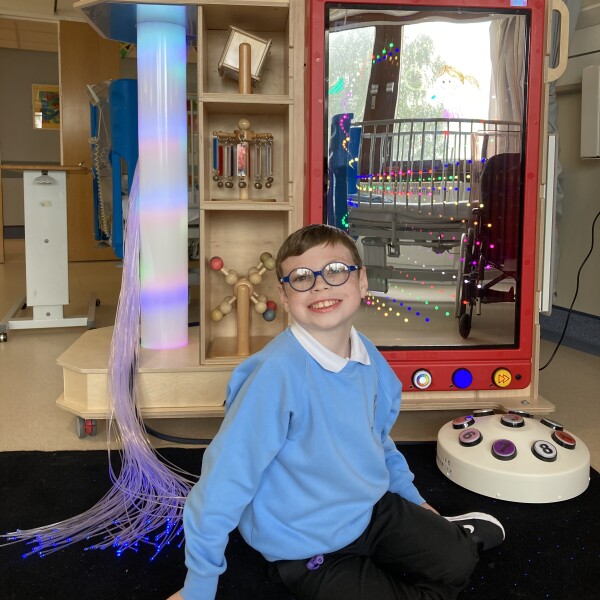 Each button on the mobile unit also makes a different sound, creating a full multi-sensory experience.
The fact that the unit is mobile means that it is accessible to all children, even those with mobility issues, as it can be wheeled between wards and beds.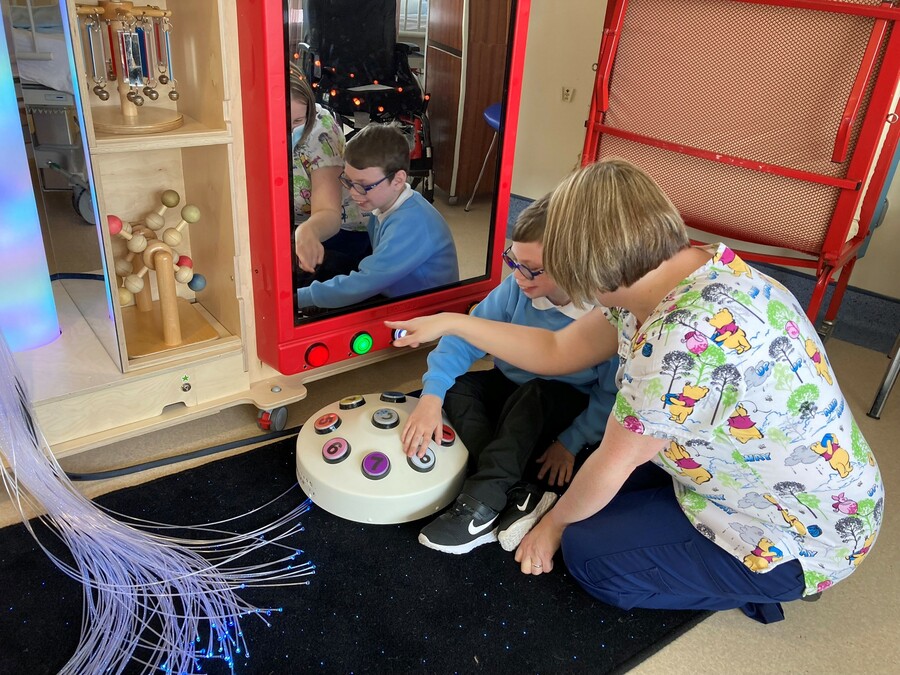 'Team Kyle are very proud to be supporting such an important local charity and helping to fund new sensory equipment for young patients at Crosshouse.'
'The equipment will hopefully be a comfort to the many children who spend time on the ward, especially to children who have additional needs and spend long periods in hospital.'
'We hope that it may help children currently undergoing treatments and help to distract them from the anxieties they may suffer.'