Maxine and Kelly go the extra mile for Crosshouse
15 August 2022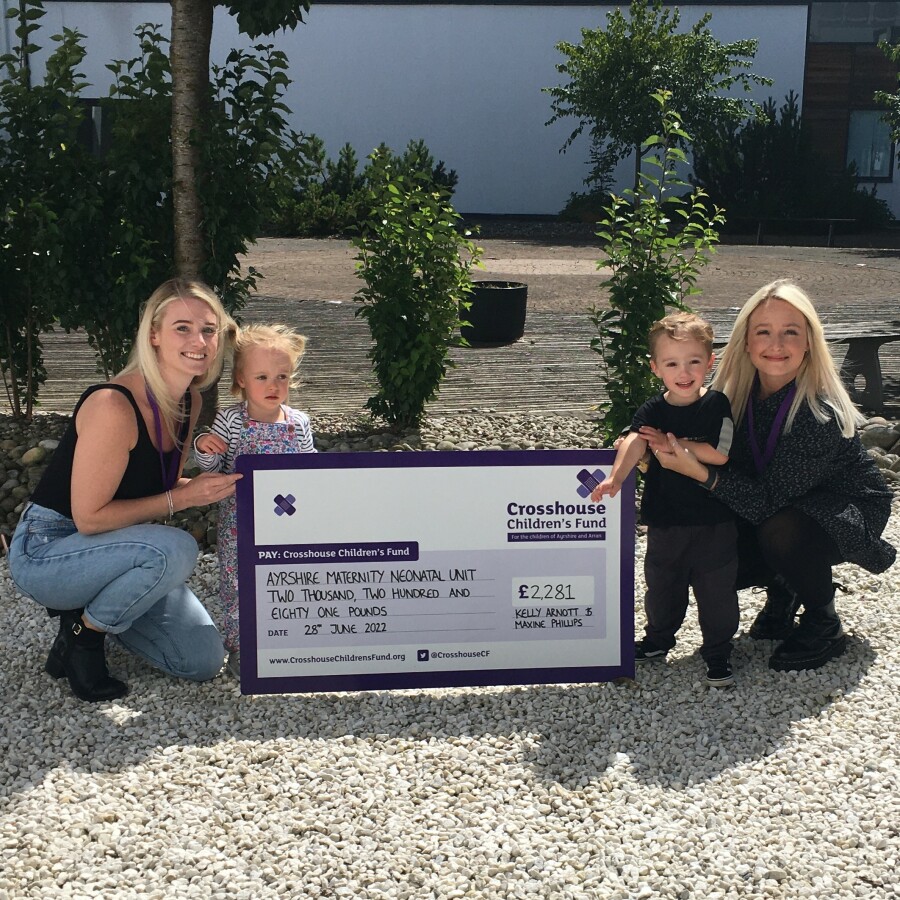 A huge well done to hospital mums Maxine (left) and Kelly (right) who recently raised over £2,280 for the Crosshouse Neonatal Fund!
Maxine and Kelly took part in the Edinburgh Half Marathon after both of their children had been treated in Neonatal. Unfortunately, Kelly was injured during training and was unable to take part but still helped to raise a huge amount.
Running for Belle
Maxine was fundraising for her daughter, Belle.
'Our beautiful daughter Belle was delivered via emergency C-Section at 29 weeks back in May 2020. I had developed severe Pre-Eclampsia and became unwell quite quickly.'
'Luckily, other than being a tiny 2lbs 11.5oz, Belle was doing incredibly well under the care of the Neonatal Unit at the Ayrshire Maternity Unit.'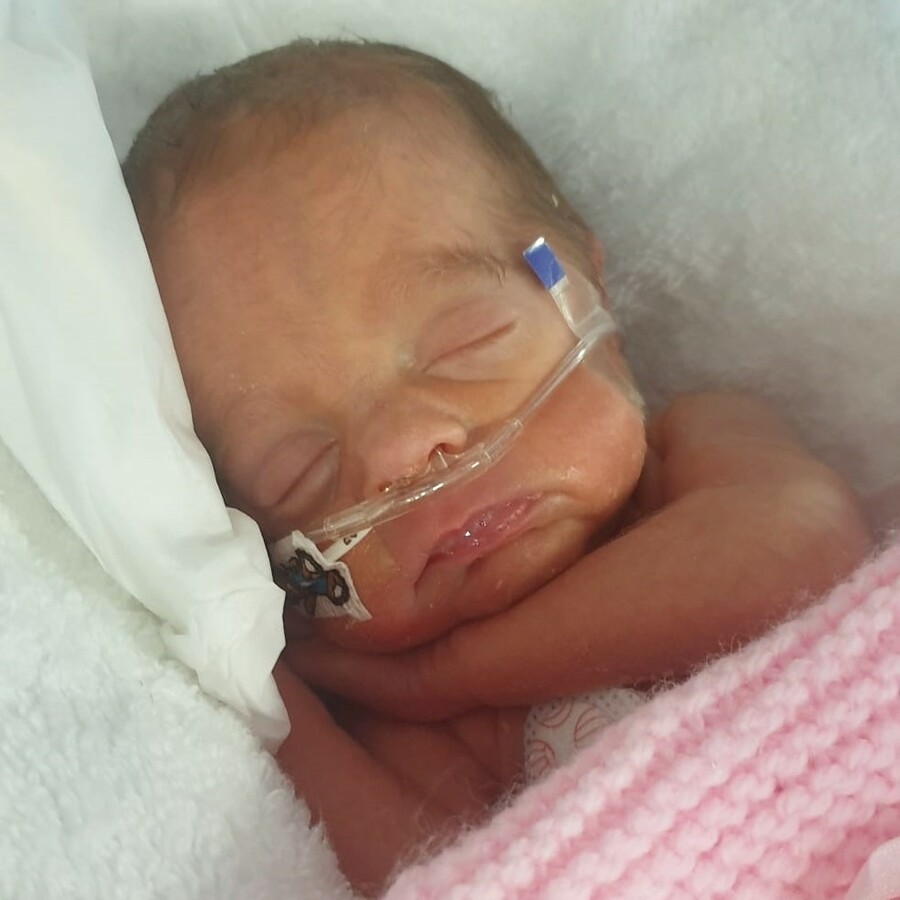 'At the time of Belles birth, we were right in the height of the Coronavirus Pandemic, and only one parent was permitted to visit their baby at a time in the Neonatal unit. I found this incredibly difficult, having to register what had just happened and not being able to see my husband for the 9 days I was an inpatient.'
'I cannot express the gratitude I have for the wonderful nurses and midwifes in Neonatal who were there for me and my husband when we couldn't be there for each other. They were there for our "Firsts" - first cuddle, bath, nappy change, transfer to open cot - and they made it a special moment for us, although we couldn't do them together.'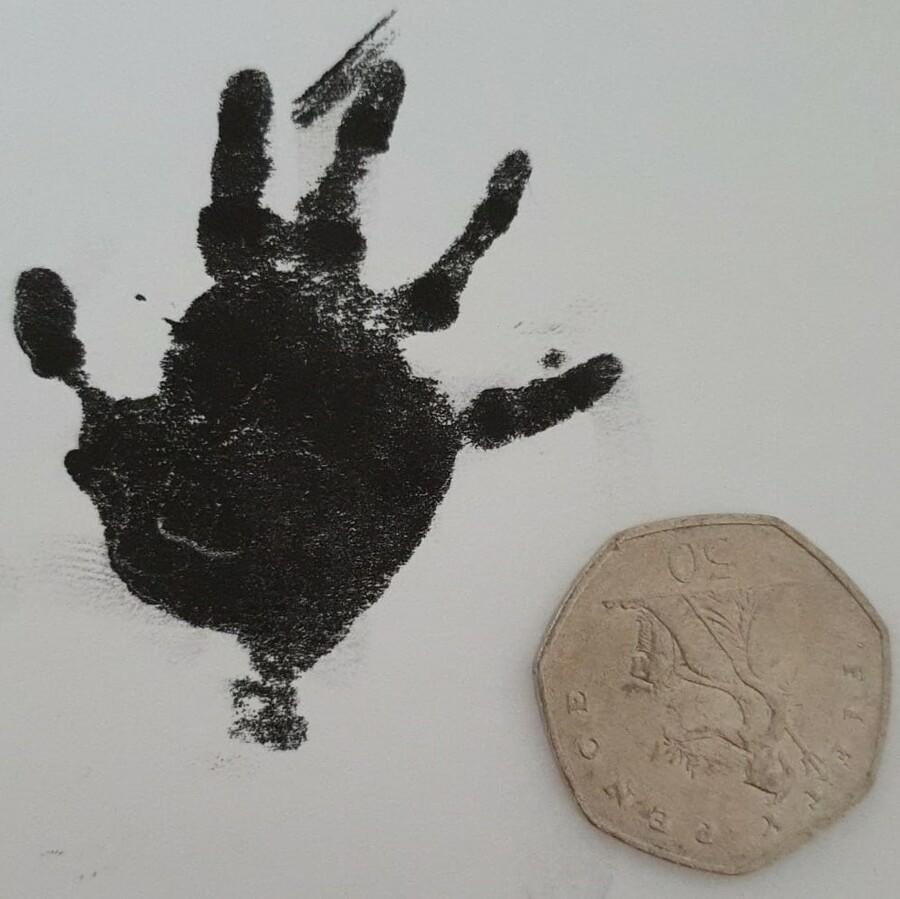 'Anyone who has had experience of a child in the NICU will tell you it is the most terrifying and traumatic thing they have ever endured. However:
The Unit is run by absolute angels and I will forever be in debt to them for saving our daughter's life, and making her the strong and sassy girl she is today.

Maxine, belle's mum
I took on this half marathon to really push myself and to show how forever grateful I am to them, and also to my daughter who fought so hard during her time there.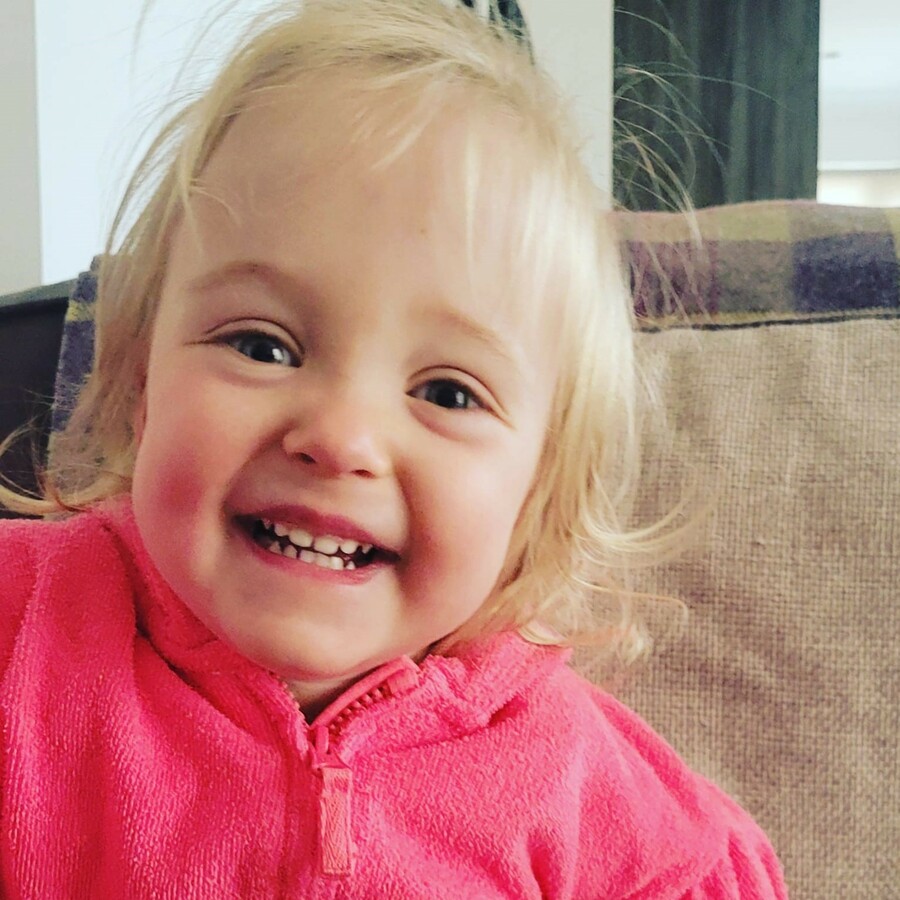 Belle now, aged two!
Running for Max
Kelly was fundraising for her son, Max.
'Our wonderful son Max was born 14 weeks prematurely, and spent the first 3 months of his life in the neonatal unit of Crosshouse Hospital.'
'The care and treatment that Max received during his stay was fantastic and we are forever grateful for the fact that they saved our boy's life.'
'The staff in the unit from the medics to the nurses are all amazing and truly supported us as a family to get through a very difficult time in our lives."
'Myself and Max's dad can never express our gratitude enough to all of the staff within the neonatal unit at Crosshouse. They cared for our little Max but also provided much needed support to us as parents and we will be forever grateful for that.'

Kelly, Max's Mum
'Despite the difficult experiences and memories of our time in the unit, we do look back fondly at our relationships with the staff and it really pulled us through the toughest moments of our lives.'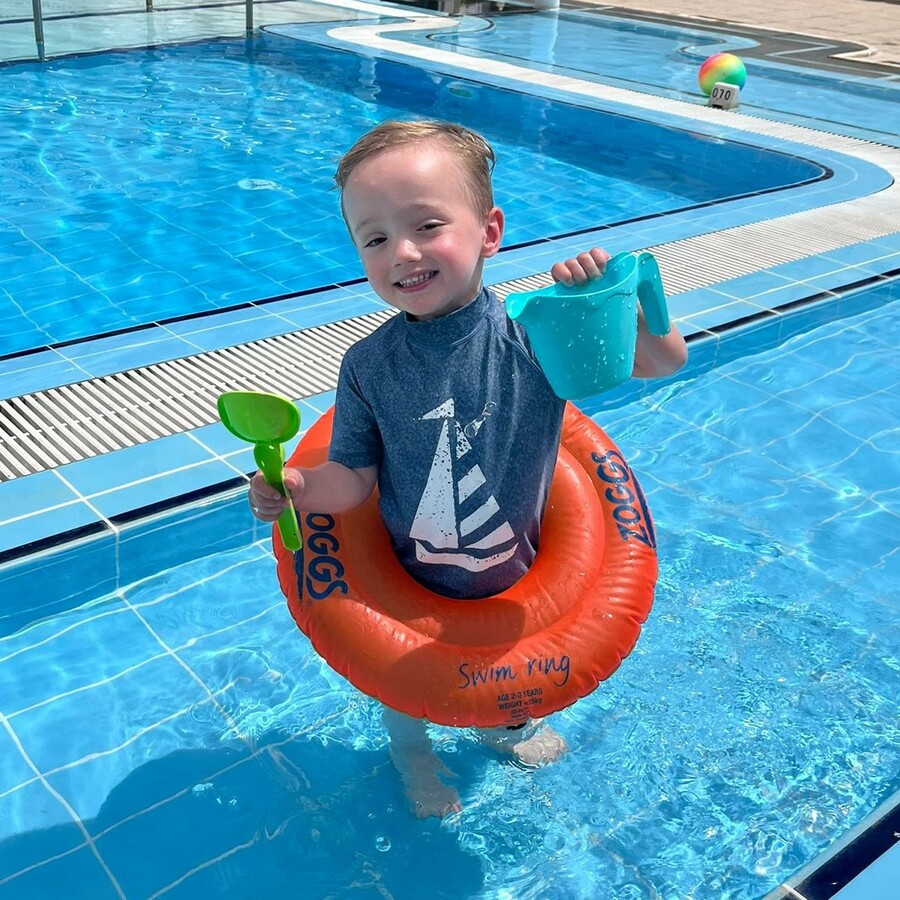 'Here's the big man now, aged three and enjoying his first holiday in the sun earlier this year!'
Training
Maxine contacted Kelly back in December asking if she fancied doing the Edinburgh half marathon in May to raise funds for the Neonatal unit.
'Kelly was already running so I thought she would be up for it, which she was!'
'I think I had maybe underestimated how much work the training would be whilst working 12 hour shifts and with a toddler. I had never run before this, but I really wanted to push myself.'

Maxine, belle's mum
Maxine managed to train from scratch in 6 weeks which she was absolutely over the moon with!
The Big Day
'I felt really supported by the charity and was kept well informed with useful information on the big day which was great.'
'Unfortunately, Kelly had to pull out due to an injury so it was really daunting running solo, but I really enjoyed it and would love to do it again!'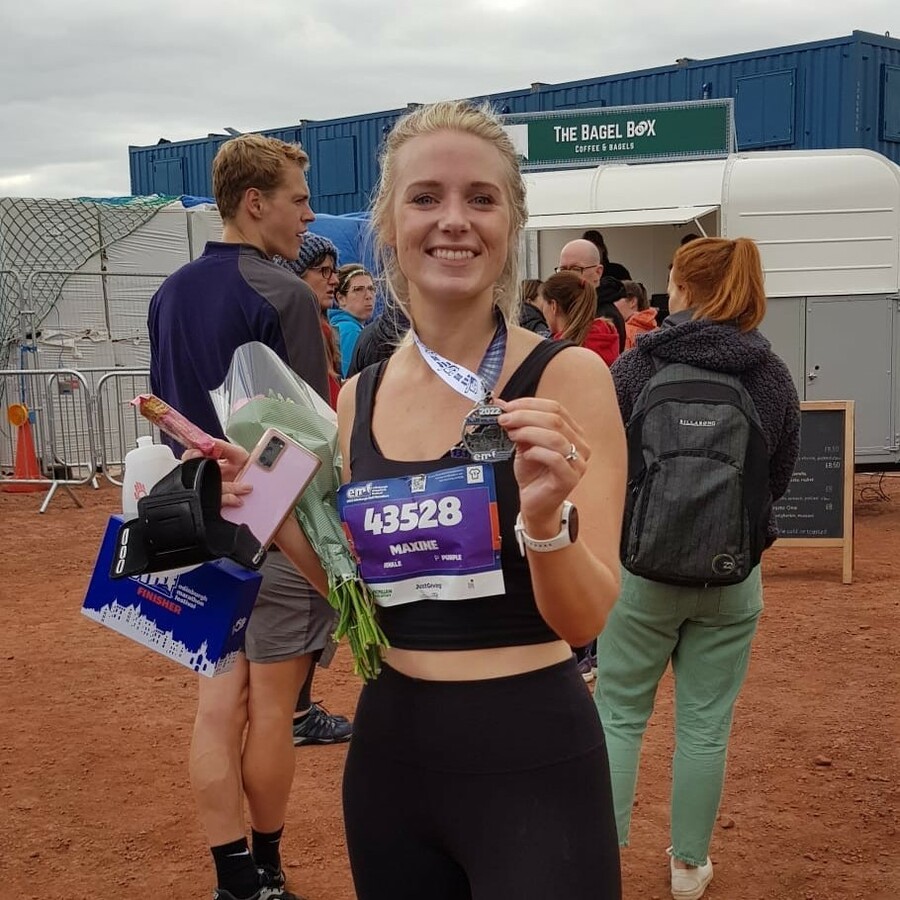 'Whenever I felt I couldn't run any further I just kept picturing Belle and it got me through.'
'She is the strongest person I know and she has already gone through more in her two years of life than I ever have. She inspires me every day.'
Maxine and Kelly have raised over £2,280 in donations for the Crosshouse Neonatal Fund which will help us continue to support families like them in the future.