Angels on Earth
8 July 2022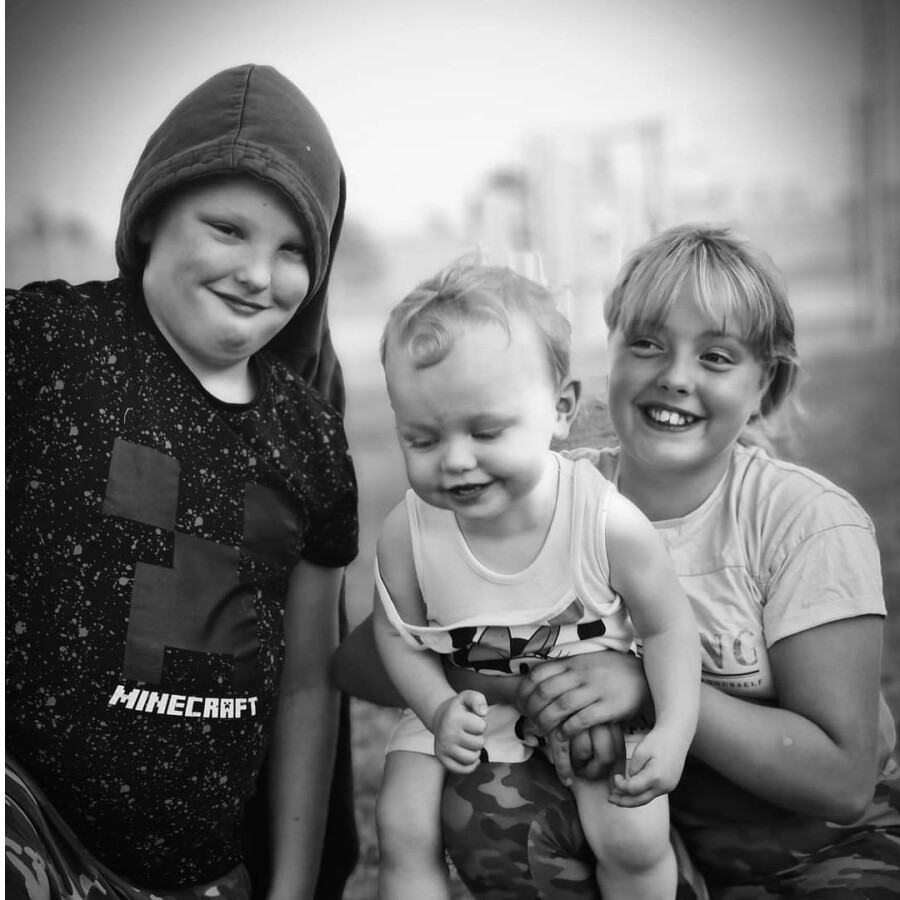 Dannie calls the staff at Ayrshire Maternity Unit her "angels on earth".
Having a premature baby that requires round-the-clock care in a NICU (Neonatal Intensive Care Unit) can be a distressing experience.
Mum Dannie has been through it on three occasions at Ayrshire Maternity Unit.
In 2008, Dannie had her first child, Mackenzie, at just 24 weeks. The following year her daughter, Madison, was also early at 28 weeks.
A decade on, the siblings returned and reunited with the nurses and staff who cared for them and their Mum in those delicate months - as their little sister Harlow was born at 32 weeks.
We caught up with Dannie to hear the story of a family formed under the tender touch of a proud Ayrshire institution.
Mackenzie, Madison and Harlow
We've spent a lot of time in the neonatal unit. Mackenzie was born in 2008, at 24 weeks.
We were there for about five months and at one point we didn't think Mackenzie would make it home. We also spent a week at Yorkhill for a wee operation with some Hernias and other issues in his bowel.
Madison made her arrival the following year at 28 weeks, so we were there for three months again.
We had Harlow in 2019. She arrived at 32 weeks, and we were there for three weeks that time. The staff couldn't believe it when they saw us again! The look on their faces – it had been such a long time and I wasn't sure if I would be able to have any more children.
I had Cin-3, the stage before Cervical Cancer. I had a lot removed from my cervix, Polycystic Ovaries – everything went against us. Then our wee miracle happened – and we were back again!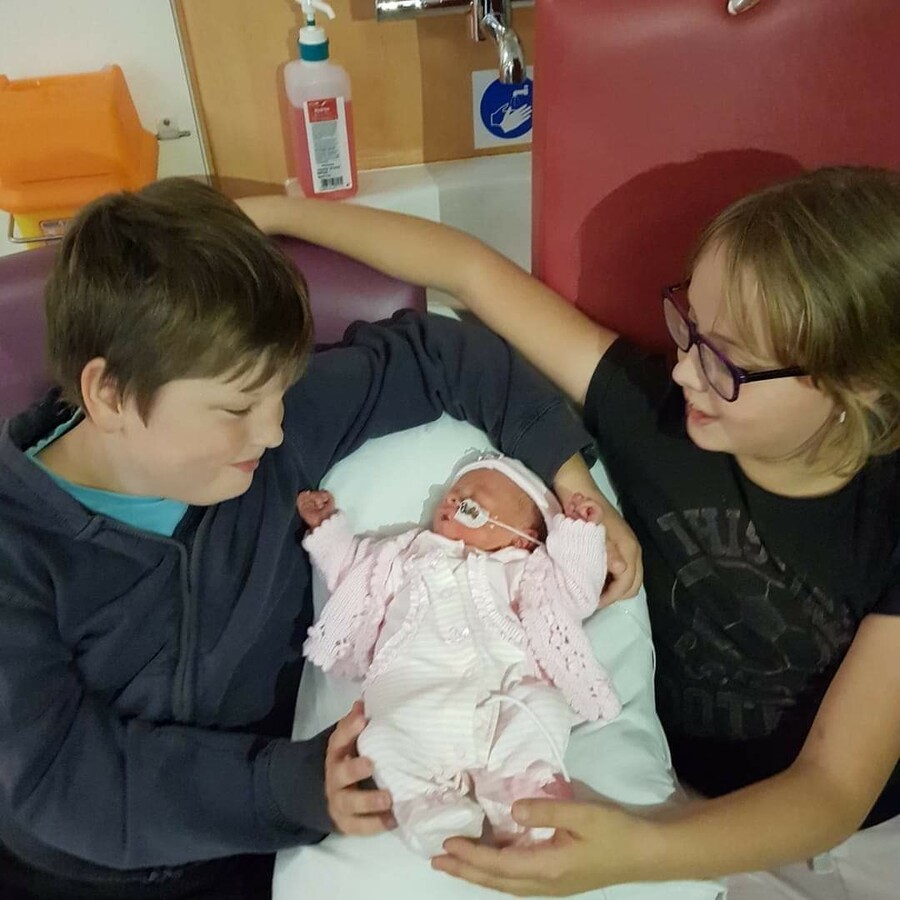 Angels on Earth
The staff were like my family. They were amazing. With Mackenzie, there were babies coming in and out all the time.
I kept thinking, 'when is our time going to come?'
Then that day did come, and I didn't want to go! I wanted to stay because I just wanted to always have the nurses' support in case anything goes wrong.
You can't put it into words. It not just about the babies' care. They're looking after the parents too.
It's not just a job to them – it's their everything. They really go above and beyond.
I remember Mackenzie took unwell one Christmas. A nurse came in on her day off to see him. They have a genuine love for the children. You can never put it into words.
It's definitely a symbol of pride you have when you're from Ayrshire – they're absolutely great at Crosshouse. I call them my angels on Earth.

Dannie, mum to Mackenzie, Madison and Harlow
Growing up
Mackenzie is now 13, Madison is 12 and Harlow is two. It was amazing when we went back with Harlow because Mackenzie and Madison had grown up a bit.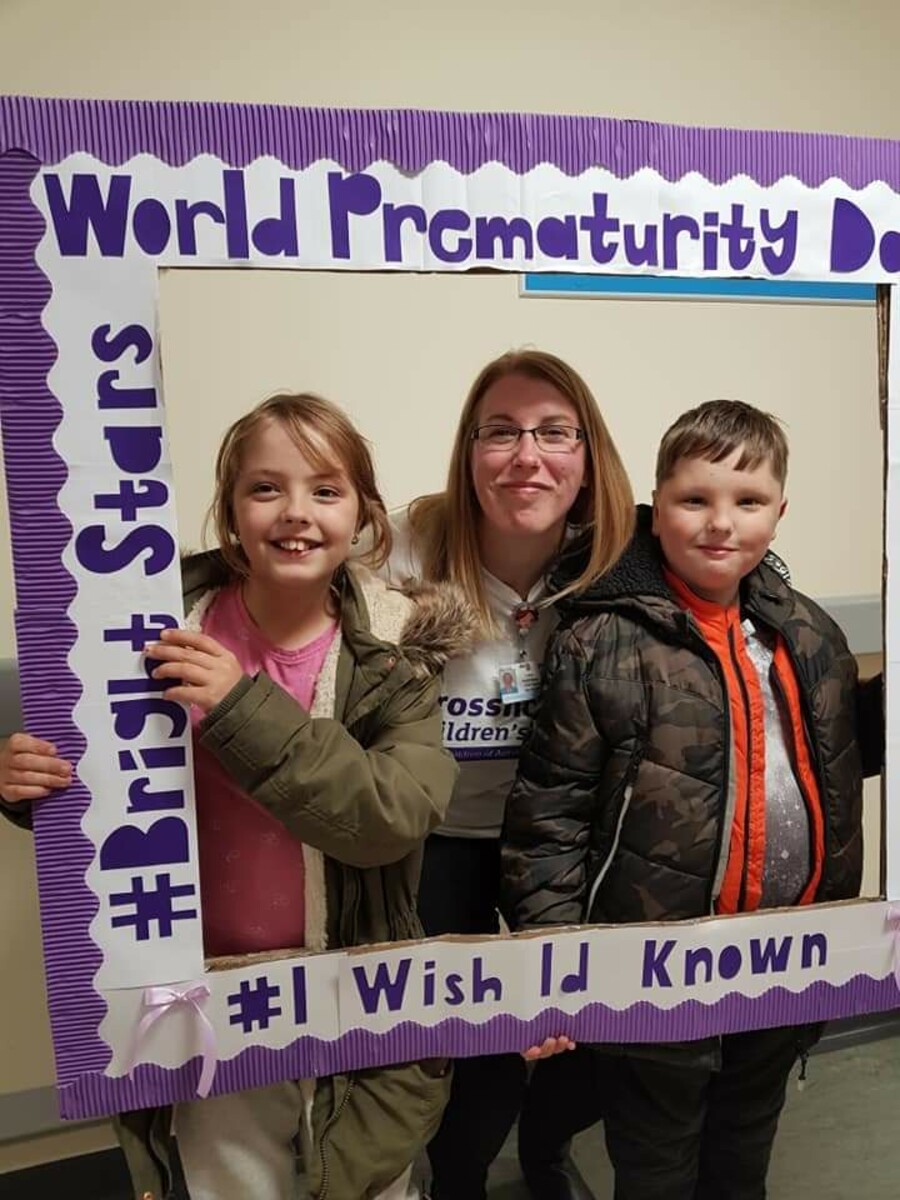 Mackenzie's outlook compared to what we thought is amazing, he just takes everything in his stride. He's an absolute warrior and an amazing big brother.
We had the neonatal home care team come out for a while after leaving and then neurodevelopment clinics like Rainbow House. At 16 he'll then go to adult services.
We can phone up Rainbow House for extra appointments or if we have any issues in between. It's great to know there's the support there.