Charity Chop for Ayrshire Schoolgirls!
10 July 2019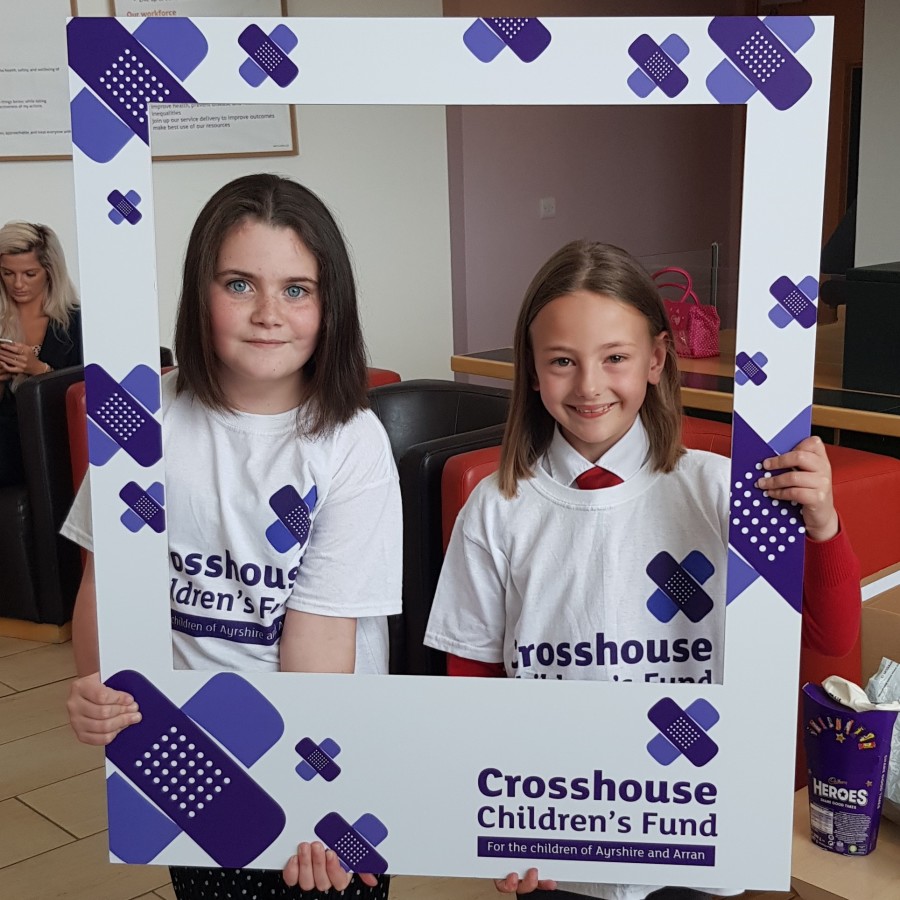 Two Ayrshire schoolgirls have joined forces to support Crosshouse Children's Fund with their own Charity Hair Chop!
Ten-year-old Mara Foster from Stevenston met Melissa Rimmer (8) of Prestwick for the first time in the foyer of the Ayrshire Maternity Unit on Monday 24th June as they each braved the barber's chair for the special cause.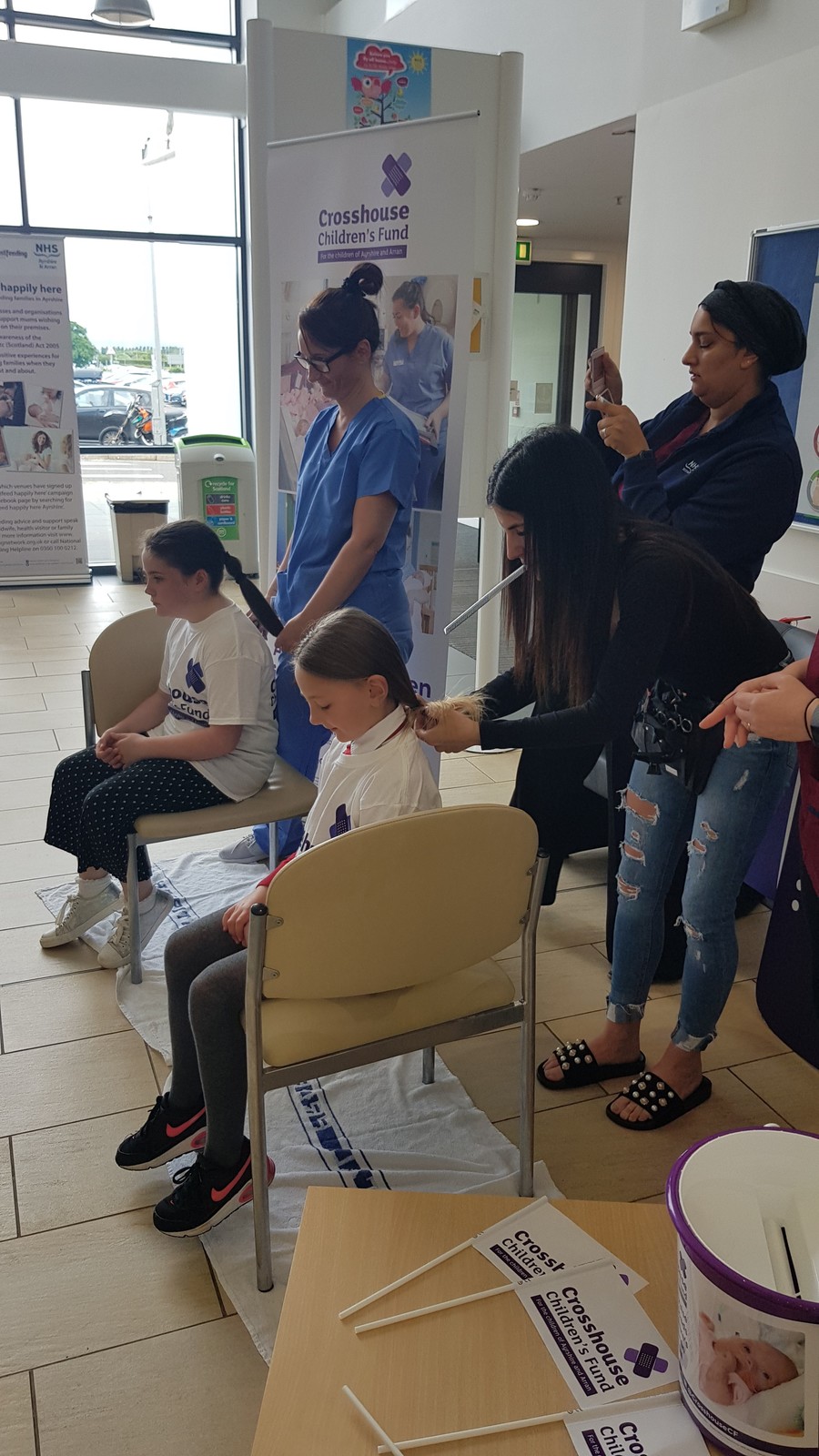 The girls, whose mothers both work at Ayrshire Maternity within the hospital campus, had been busy securing sponsorship in the run up to the big day, raising £1000 and counting. The girls' haircuts were also kindly provided free of charge by Troon salon owner Cheryl Mason.
Mara's mum Alexa Foster, said: "Mara surprises us all the time and one morning she came downstairs and announced she wanted to cut her hair for charity. She had clearly thought it through, and had already checked in with her Highland dance teacher about how she could wear her new hair style.
"Her hair was very long and thick, so it's a big change for her and, as a parent, I'm so proud that she wanted to do this to help others and that she chose Crosshouse Children's Fund. As a midwife here at Crosshouse, I think it's fantastic that the money raised will benefit families here in Ayrshire."
Melissa's mum, Linda Rimmer added: "This is something Melissa has talked about doing for some time and, when I found out from Alexa that Mara was planning to do it to raise money for Crosshouse Children's Fund, it seemed the perfect opportunity for them to link up.
"We kept in touch about their plans and the girls met for the first time on the day of their haircuts, after securing more than £1000 in sponsorship. They're both thrilled with how it all went and are becoming good friends."
We are delighted to have the support of Mara, Melissa and their families and would like to thank both the girls for their tremendous fundraising efforts!