Crosshouse Children's Fund Launches
23 May 2019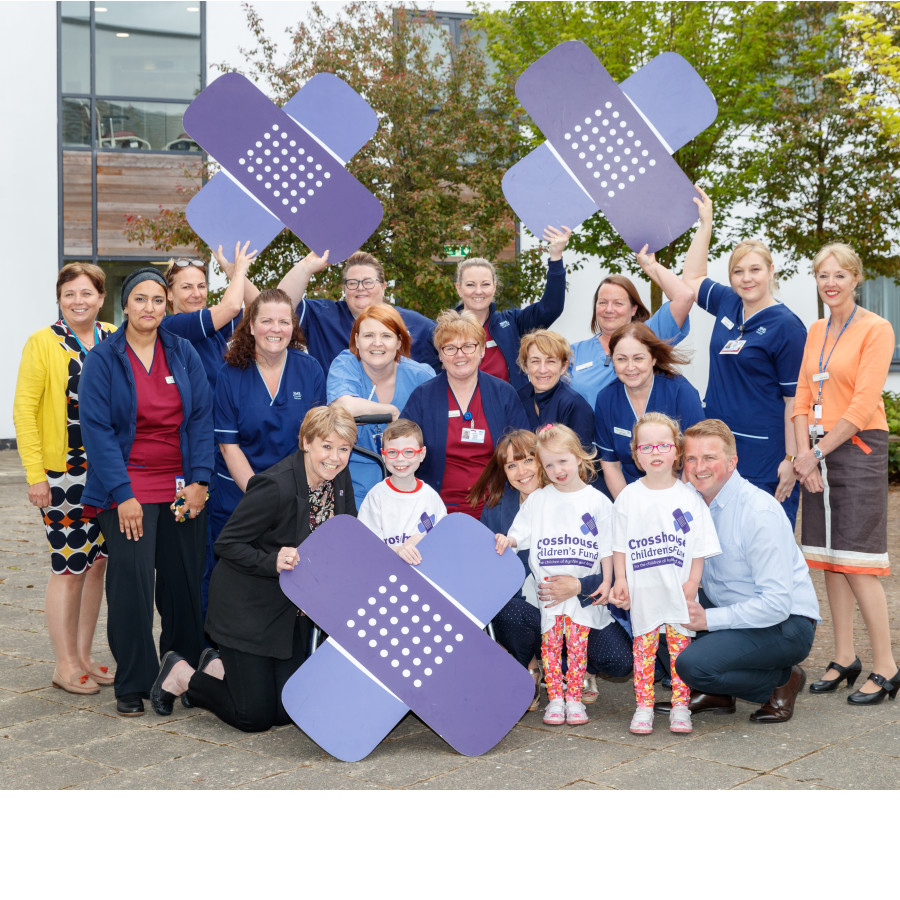 We are proud to announce the launch of Crosshouse Children's Fund - a new charitable fund to support babies, children and families from across Ayrshire and Arran who are cared for in hospital.
Established by Glasgow Children's Hospital Charity, Crosshouse Children's Fund will raise money for the children's wards, maternity unit and neonatal unit located at University Hospital Crosshouse. The fund aims to enhance hospital experiences for patients by providing enhanced equipment and support services that can help to alleviate the worries of a hospital visit.
Each year at University Hospital Crosshouse, almost 8,000 babies, children and young people are treated within the Paediatrics Department; more than 4,000 within Maternity Services; 500 at the Neonatal Unit and almost 13,000 are seen in the Emergency Department (ED).
We're calling on communities across Ayrshire and Arran to fundraise and donate to help these youngsters and their families have the best possible hospital experiences.
Glasgow Children's Hospital Charity has established this fund to expand its reach to support children in hospital across the West of Scotland. To date the charity has already invested more than £30million in to Glasgow's Royal Hospital for Children and related paediatric services.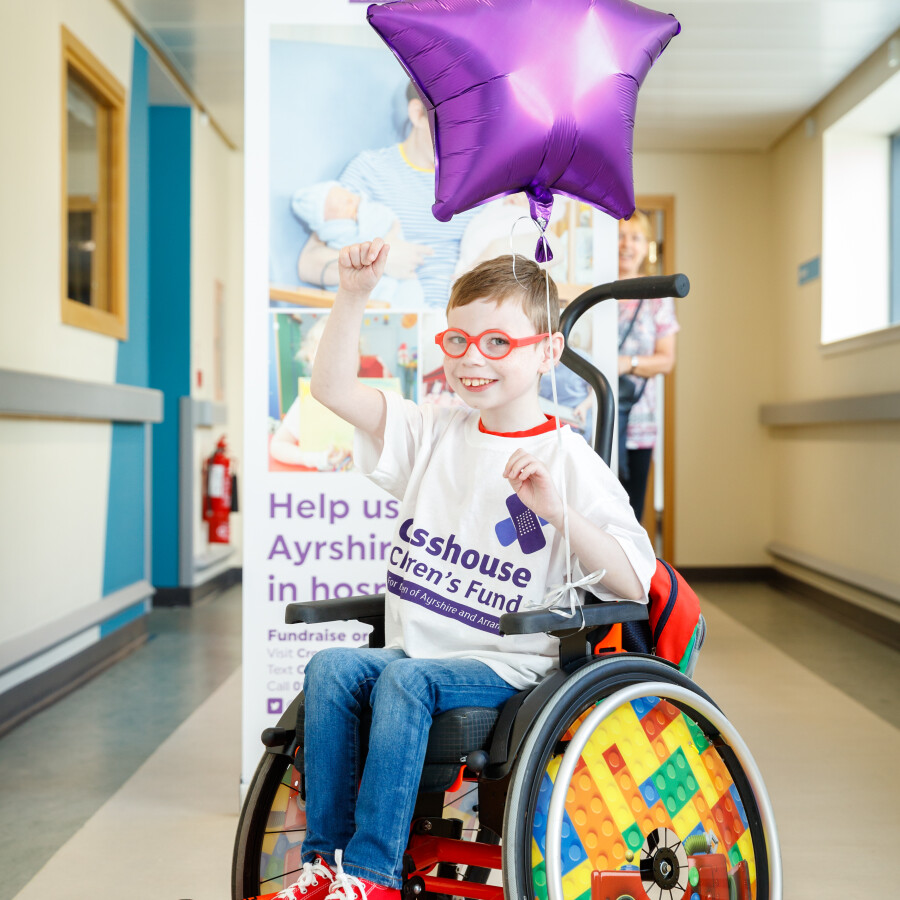 Shona Cardle, chief executive at Glasgow Children's Hospital Charity said: "We are delighted to be able to extend our work to support children and their families from across Ayrshire. Staff at NHS Ayrshire and Arran already provide outstanding care to young patients and their families, but we hope that through the creation of Crosshouse Children's Fund, we'll be able to help teams at Crosshouse achieve even more in key areas they wish to develop.
"By funding additional services and projects – from funding specialist medical equipment to play resources – we hope to help alleviate some of the worries a hospital visit can bring. Together, we can be there for children and their families when they need us most."
"All of the money raised in support of Crosshouse Children's Fund will be invested in Ayrshire, and we hope that local people, businesses and communities will get behind this important local cause".

Shona Cardle, chief executive at Glasgow Children's Hospital Charity
John Burns, Chief Executive of NHS Ayrshire & Arran said: "NHS Ayrshire & Arran is delighted to work with Glasgow Children's Hospital Charity to establish Crosshouse Children's Fund. The people of Ayrshire and Arran have always been so generous when it comes to fundraising for our children's wards and maternity services.
"Having this dedicated fund will make it even easier for people to donate and they can be assured that every penny raised will be used locally to give children and babies in hospital the best possible experience."
Varri Nichol from Ayr is lending her support to Crosshouse Children's Fund after experiencing care at Crosshouse and enhancements by Glasgow Children's Hospital Charity at Glasgow's Royal Hospital for Children when her daughter Emily (4) was diagnosed with a brain tumour.
Varri said: "Our first visit to Crosshouse paediatric unit was in 2014 with one of our five month old twin daughters, Emily. We were immediately transferred to Yorkhill hospital where we learned that Emily had a brain tumour and needed surgery.
"After many weeks in Yorkhill we were discharged, and our regular visits to Crosshouse hospital began as Emily would often take seizures. On the two paediatric wards, the staff are always extremely caring and helpful, completely understanding and sympathetic to the concerns and worries you have as a parent in hospital with your child. They always go above and beyond to help you and have such a great way of calming any fears your child may have.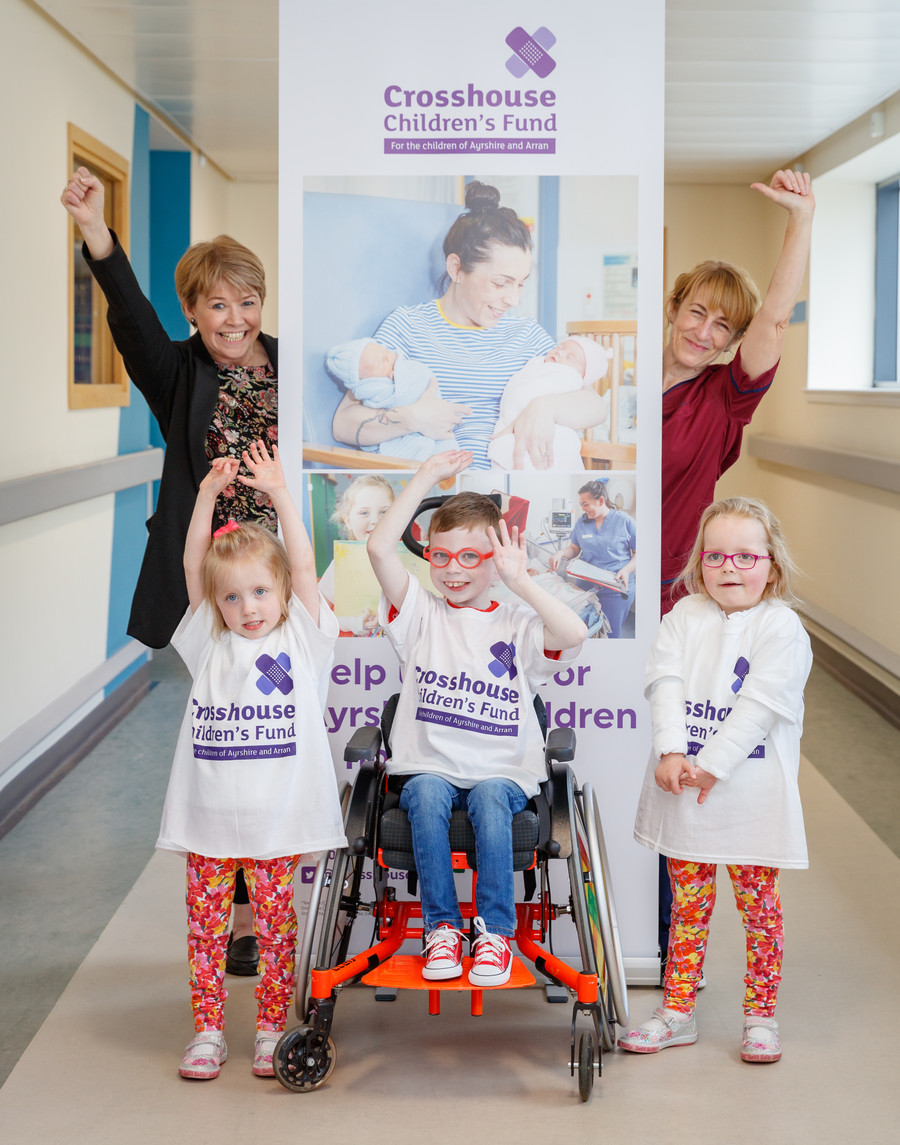 "During our time spent in the children's hospital in Glasgow - especially during our darkest days - incredible support was offered to all of our family. Thanks to the charity there are truly outstanding services and support on offer. Entertainers would visit children on the wards as a distraction, there would be visits from the Clowndoctors and counsellors offered support to parents if you needed someone to speak to. The charity has also funded a life-saving piece of neurosurgical equipment, which will make brain surgery safer for children like Emily.
"Having experienced first-hand the additional support made possible by the charity up in Glasgow, Crosshouse Children's Fund is something that will be hugely beneficial to offer extended facilities, help and assistance in what is an extremely worrying time for families entering hospital with their babies or children."
Get In Touch
To find out more about supporting Crosshouse Children's Fund, please contact Amy from our team: