Emergency Relief During Covid
We were there for families and our NHS heroes during the most challenging days of the pandemic
Thanks to your support, we could provide emergency relief for NHS staff on the front line, and to families facing the worry of a hospital stay with their child.
Respite for NHS Heroes
We have been proud to support our hospital heroes at Crosshouse and the Ayrshire Maternity with donations of food, refreshments and equipment to enhance their Staff Wellbeing Rooms.
This unprecedented emergency presents a significantly stressful and overwhelming time for hospital staff, so thanks to your support, we can help to keep their Wellbeing Rooms replenished, allowing our hospital heroes much-needed respite from the crisis.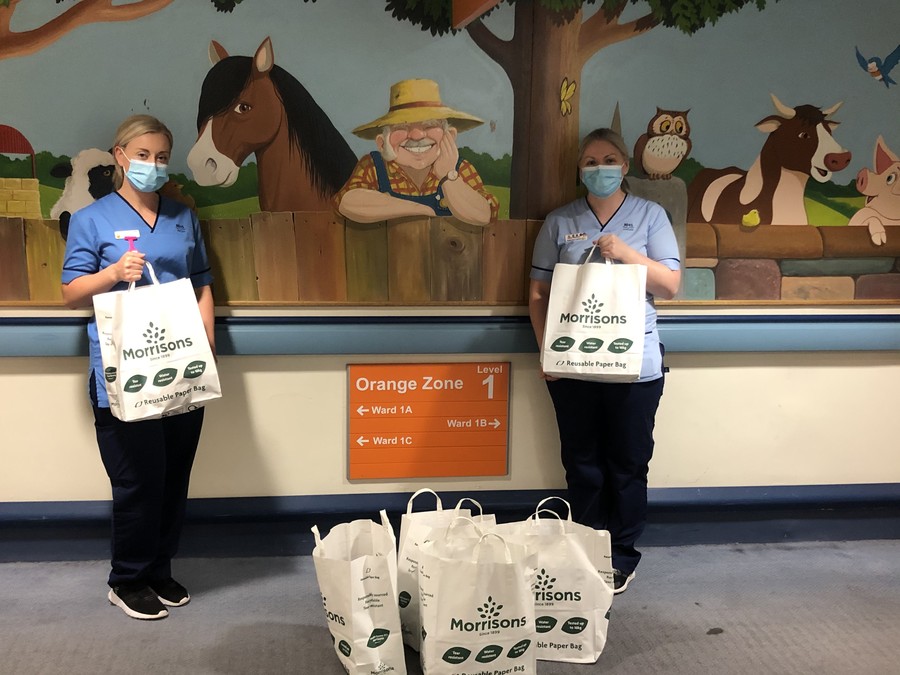 Emergency Family Support
Being in hospital unexpectedly with your child is a worrying experience, and this worry is only heightened during the pandemic with travel restrictions and limited visiting.
Often, parents will arrive at the hospital in an emergency with nothing but the clothes on their backs. Thanks to support from our corporate supporters at Morrisons in Troon and Stevenston, we provided Emergency Care Packages with essential items, toiletries and refreshments for families in the paediatric units at Crosshouse.
This helped to ease some stress and worry for families, allowing them to focus on the wellbeing of their child.