A Spooktacular Day at Rugby Park
17 November 2021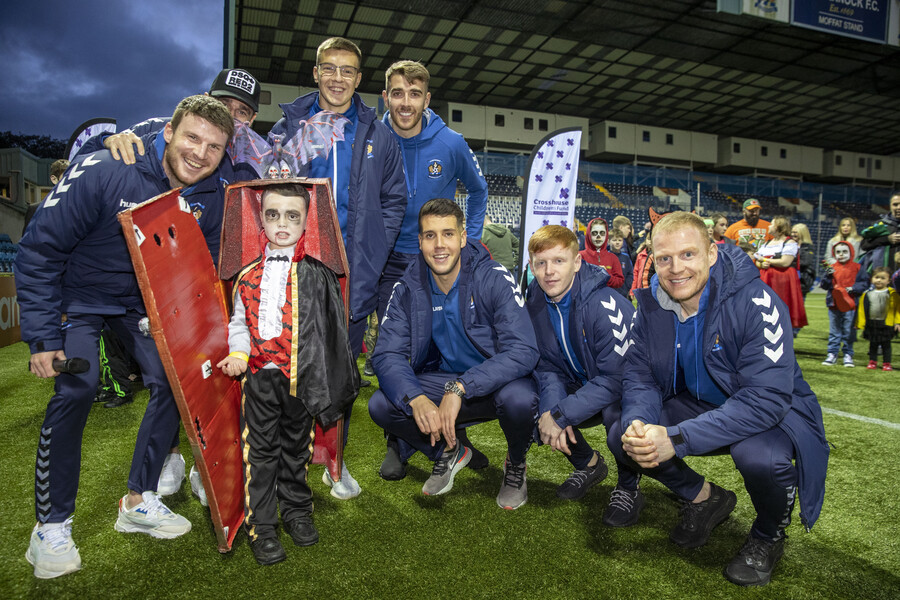 Over 130 walkers of all ages signed up to walk 5k around the pitch of Rugby Park on Halloween!
We hosted our first Halloween 5k Sponsored Walk, which saw families come together raising almost £4,000 to support Ayrshire's children in hospital.
On the day, walkers enjoyed meeting Kilmarnock first team players Chris Burke, Zach Hemming, Jack Sanders, Brandon Haunstrup, Steven Warnock and Club Captain Chris Stokes, and also took part in a whole host of Halloween themed fundraising games.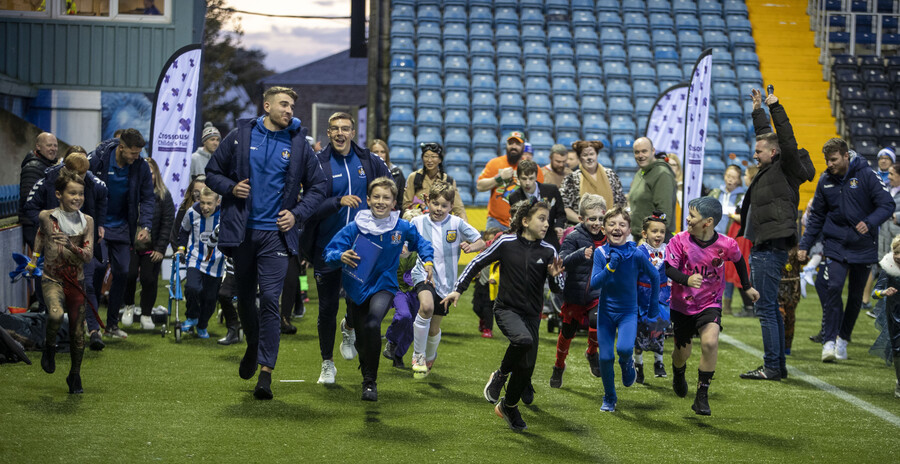 William McGowan, Head of Partnerships & Events, Crosshouse Children's Fund said: "We would like to share a heartfelt thanks with all of our supporters who took part in our Halloween 5k Sponsored Walk, and for pulling out all the stops with their costumes to make it a Halloween to remember. Every pound raised from the event will remain in Ayrshire, helping to transform hospital experiences for children and their families.
"Of course, the event would not have been possible without generous support from Kilmarnock Football Club, who have gone above and beyond to support Crosshouse Children's Fund since its inception. The special relationship we have with the Club, its fans and volunteers is truly invaluable, and we look forward to continuing working closely in 2022."
Gregg McEwan, Head of Marketing & Commercial Operations, Kilmarnock Football Club said: "We were delighted to host the charity's first sponsored Halloween walk. It was great to see our fans come out and assist the club's charity partners. The Crosshouse Children's Fund team are making some really important strides to enhance hospital experiences for children, so it is great to have our community of fans and players backing a cause which will touch the hearts of so many."