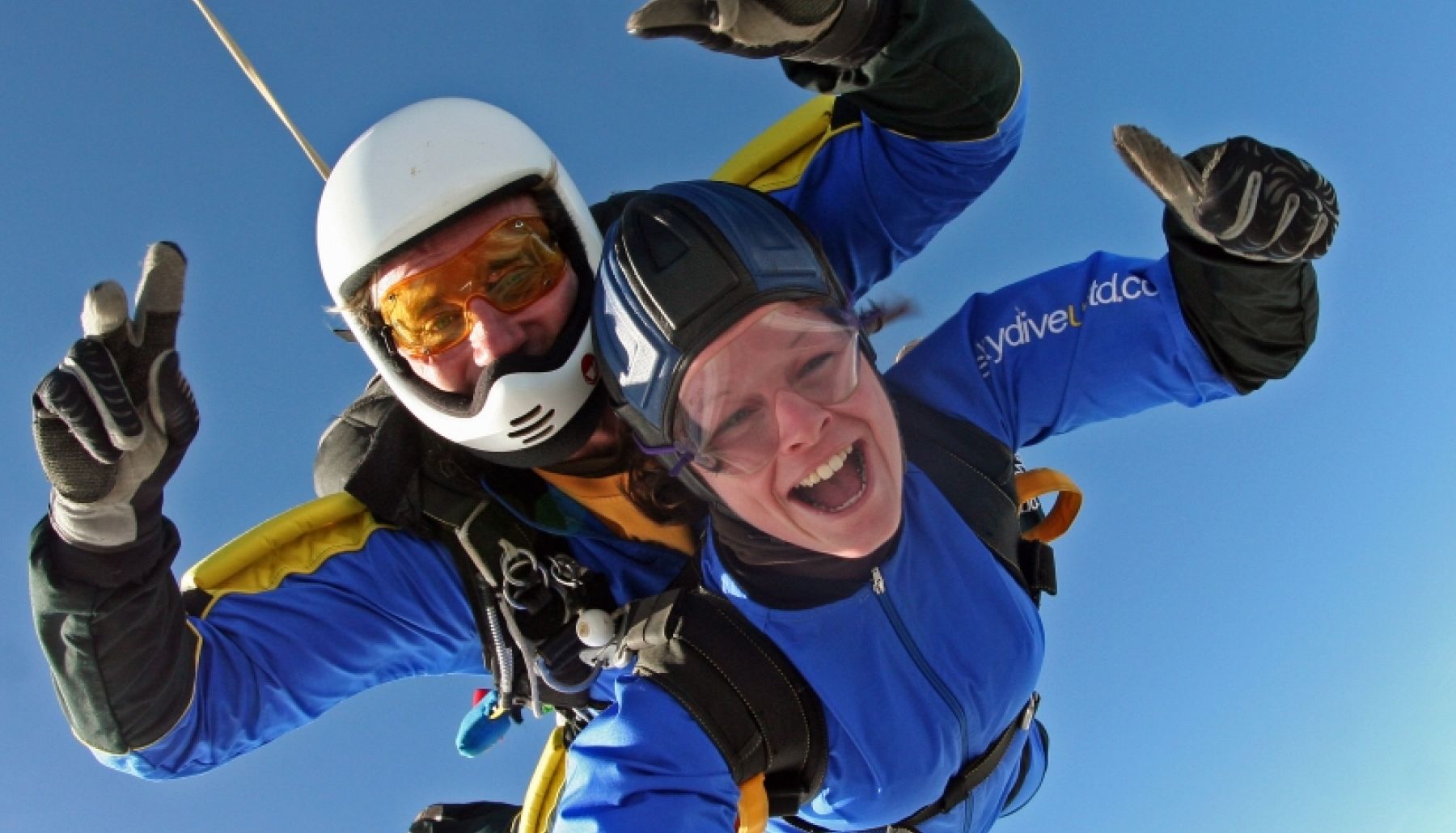 Take on a charity skydive from 10,000 feet with Crosshouse Children's Fund for a fundraising experience like no other!
If you're looking to do an exhilarating challenge for a great cause, then we'd love to have you on board for one of our Charity Skydives in 2022.
Charity skydive dates in 2022
11th and 12th June
23rd July
13th and 14th August
FAQs
Got a question about taking part in this unforgettable fundraising challenge? Make sure you read our Charity Skydive FAQs >
How To Book Your Skydive
To reserve your place, please email us and we'll send you the information you need to pay your £50 deposit and secure your place.
We have a suggested fundraising pledge of £550 and our fundraising team will be on hand every step of the way to help you meet your target!
Once you've reserved your place, you will be sent a link to download our Booking Confirmation Form. This form must be completed and returned by post or email to confirm your Skydive place.
Get in Touch
Contact our fundraising team for more information